9th edition of Dhaka Lit Fest begins
The ninth edition of the Dhaka Lit Fest (DLF), an internationally-recognised literary festival, was inaugurated yesterday at the Bangla Academy in the capital. 
Supported by the cultural affairs ministry, it focuses on bringing together western and South Asian writers and intellectuals. 
This year's line-up features award-winning author and Booker prize finalist Monica Ali, iconic author of Bangla literature Sankar, Pulitzer Prize-winning writer Jeffrey Gettleman, historian William Dalrymple, writer Shashi Tharoor and DSC Prize-winning writer HM Naqvi.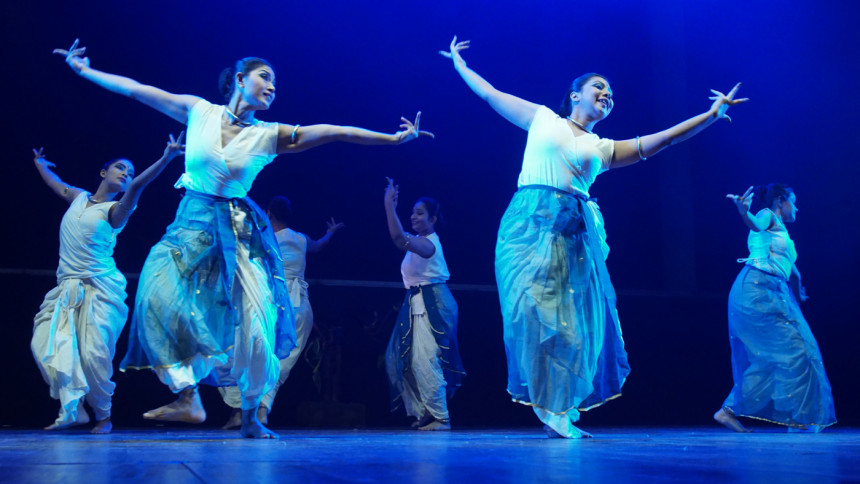 Other big names include poet Tishani Doshi, author Swapnamoy Chakraborty, poet and journalist Mridul Dasgupta, Syed Manzoorul Islam, Imdadul Haq Milan, Kaiser Haq and Shaheen Akhtar.
One of the highlights of this year will be a screening of "Hasina: A Daughter's Tale".
Like in previous years, the festival will feature a number of panel sessions dedicated to freedom of expression and women's rights. It will also be the venue for the Gemcon Literary Awards, which will be hosted by DLF.
Sadaf Saaz, the director of Dhaka Lit Fest, in her welcome address, expressed her passion for the literary world. "Books, stories and poetry shaped the person I am today," she said. 
"Literary festivals seem very relevant and important today, to connect to each other in real time. We hope that Dhaka Lit Fest is a place for making a huge range of perspectives with respect and tolerance." 
Co-director, Kazi Anis Ahmed at the event said, "Dhaka Lit Fest is where fiction meets science, science meets poetry, poetry meets art and art meets culture." 
"At the Dhaka Lit Fest, we ask questions on many topics and engage in freedom of expression. Our festival is not about finding one answer, rather we work on appreciating and celebrating different ideas."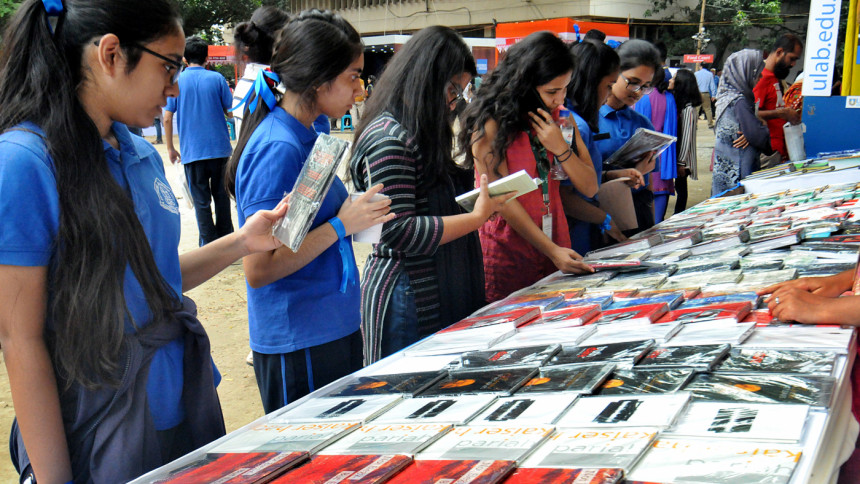 Ahsan Akbar, another co-director, said, "In the time of digitalisation, where online platforms are easy to access, we still hold the festival where people have to come physically. We have witnessed every time a crisis strikes, the power of crowd has played a great role," he said." 
Monica Ali was also present at the inaugural ceremony. "I am excited, honoured and grateful to be here today. When I left Dhaka in 1971, I was only three-and-half years old. Although Bangla was absent in my life, but in musical records, in television, newspaper and in literature it was present in my life," she recalled. "It's good to be back here, and attending the literary festival."
The director general of Bangla Academy, Habibullah Siraji and the State Minister for Cultural Affairs K M Khalid MP, along with the three directors and Monica Ali, officially inaugurated the Dhaka Lit Fest 2019.
Over 200 local and international literary figures, performers and intellectuals from five continents will attend the three-day literary festival with over 100 sessions. It is open for all.
The festival will conclude on November 9.