Nazrul's death anniversary today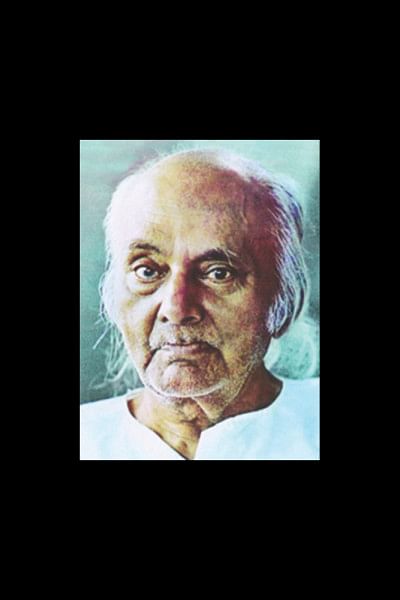 The 39th death anniversary of National Poet Kazi Nazrul Islam will be observed today.
Composer and lyricist of about 4000 songs, which are collectively known as Nazrul Geeti, Nazrul's literary talent was also evident in his poems, essays and novels.
Known as the Rebel Poet, Nazrul was born on May 24, 1899 or 11th Jaishthya, 1306 in Churulia village under Asansol of Burdwan in India's West Bengal. He breathed his last in Dhaka on August 29, 1976 or 12th Bhadro, 1383.
In his childhood, Nazrul joined a folk opera group and began composing poems and songs. When he was in class 10, he joined the Indian Army in 1917. Even as a soldier, he continued his literary activities, publishing his first piece "The Autobiography of a Delinquent" in the May 1919 issue of Saogat and his first poem "Freedom" in Bangiya Musalman Sahitya Patrika in July 1919.
When the 49th Bengal Regiment was disbanded after World War I in 1920, Nazrul returned to Calcutta to begin his journalistic and literary life. His fiery editorials in the daily Nabayug made him suspect in the eyes of the British administration.
His most celebrated poem "Bidrohi" (The rebel) was published in 1922, which shook the very foundation of British colonial rule, putting his literary career on a strong footing.
One of his political poems, "Anondomoyeer Agomone", published in Dhumketu in September 1922, led to a police raid on the magazine's office and sentenced him to one year's rigorous imprisonment. He was released from prison in December 1923.
On April 1924, Nazrul married Pramila Devi. From 1928 to 1932, he became directly involved with His Master's Voice Gramophone Company as a lyricist, composer and trainer. A good number of records of his songs, sung by some of the most well-known singers of the time, were produced during this time.
From July 1942, Nazrul fell seriously ill and was incapacitated. He gradually lost his power of speech and remained silent till his death.
After the liberation of Bangladesh, Nazrul, at the request of the Bangladesh government, came to Bangladesh on 24 May, 1972 with his family to permanently reside here. The then president and prime minister of the new country paid their homage to him. In 1974 the Dhaka University awarded him an Honorary Doctorate of Letters (D.Litt). In 1976 the Bangladesh government awarded him the Ekushey Padak, the highest civilian award of the country.
After his demise, Kazi Nazrul Islam was buried with full state honour beside the Dhaka University central mosque.
Different government institutions and cultural organisations will hold discussions, seminars and cultural programmes today to commemorate the rebel poet's death anniversary. Television channels will also broadcast special programmes.