Nahid to talk militancy with university VCs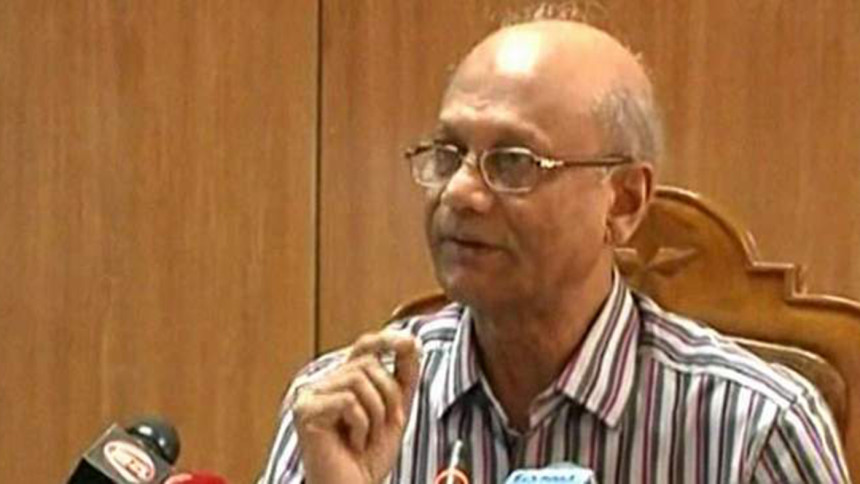 After calling a meeting with the private universities to discuss militancy issue, the education ministry has decided to sit with the vice-chancellors of all public universities to talk about the same issue.
The meeting with the VCs will be held in the International Mother Language Institute auditorium at Shegun Bagicha in the capital on July 23.
Education Minister Nurul Islam Nahid yesterday came up with the decision after a meeting with University Grants Commission Chairman Prof Abdul Mannan at the ministry.
Earlier on Monday, following a meeting between the home and education ministers, the government announced that a meeting with the private universities would be held at Krishibid Institution Bangladesh in the city's Farmgate on July 17.
The decision was taken after the involvement of some students of a private university in two deadly terror attacks on a Gulshan café    and at Sholakia in Kishoreganj surfaced.
Talking to journalists, Nahid said after the meetings, they would take a decision on what steps the universities would take to address the issue.
He urged all to keep an eye on the people through whom the students get involved in militancy.
"The family members will have to take the major responsibility," Nahid said.
The minister, however, expressed displeasure at the decision of North South University (NSU) to cancel studentship of anybody found absent for a semester without valid reason.
The decision is not satisfactory as it is not adequate to address such a grave issue, he said.
"Why action should be taken after a semester. Necessary measures should be taken if any student remains absent for 10 days in a row," Nahid said.
There were many allegations against NSU in the past, but issues of militancy were not "so much discussed" as compared to the recent times, he said.
"We are more alert about the present situation," he added.
On July 10, the recommendation for cancelling studentship of anybody found absent for a semester without valid reason was made in an emergency meeting of the NSU authorities as some of its students have been found involved in terrorist activities.
Currently, there are 37 public and 95 private universities in the country where over six lakh students are studying.