Mymensingh to become division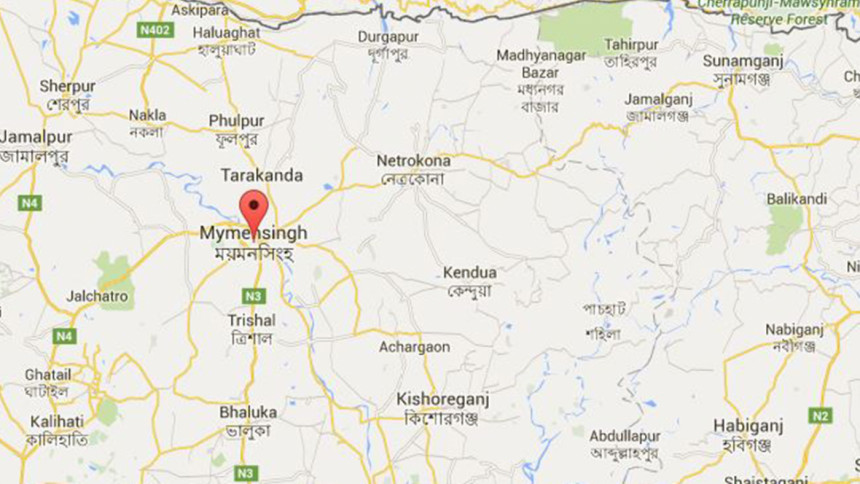 The government yesterday gave final clearance for declaring Mymensingh as the country's eighth administrative division.
The decision came at a meeting of the National Implementation Committee for Administrative Reforms (Nicar), with Prime Minister Sheikh Hasina in the chair.
Earlier on January 26, the cabinet approved a proposal to set up the new division which will consist of four districts -- Mymensingh, Jamalpur, Sherpur and Netrakona.
Tangail and Kishoreganj, two other districts of greater Mymensingh, were not included in the new division.
Briefing reporters after the meeting at the secretariat, Cabinet Secretary M Musharraf Hossain Bhuiyan said the new division will begin its journey with the launch of the offices of the divisional commissioner and the range DIG of police.
The division will have an area of 10,584 square kilometres, with a population of about 1,13,70,000.
The government is also going to set up Faridpur and Comilla divisions, added Musharraf.
The meeting approved proposals to introduce Bhandaria Pourasabha in Pirojpur and expand the boundary of Homna Pourasabha in Comilla.
It also gave the go-ahead to dissect Muradnagar upazila of Comilla to establish a new police station there. The new police station, with an area of 189 square kilometres and a population of 2,40,775 in 10 unions, will be known as Bangura Bazar Police Station.
Speaking at a meeting of the Awami League Central Working Committee on Friday, Hasina, also the AL chief, said her government was going to elevate Faridpur and Comilla to divisions, said meeting sources.
JOY IN MYMENSINGH
Hundreds of jubilant people from different socio-cultural and political organisations brought out processions in Mymensingh town yesterday afternoon to hail the government's decision to upgrade the district to a division.
People distributed sweetmeats in different areas of the town. Many were seen exchanging flowers with friends, relatives and locals.
Talking to newsmen at Mymensingh Press Club in the evening, Religious Affairs Minister Motiur Rahman said, "I would like to specially thank Prime Minister Sheikh Hasina for taking the initiative to make our long-cherished dream come true."
He also expressed gratitude to Leader of the Opposition Raushan Ershad for her support in declaring Mymensingh as a division.
Our correspondent from Mymensingh contributed to this report.