Missing Priest: Family asked to pay Tk 3 lakh ransom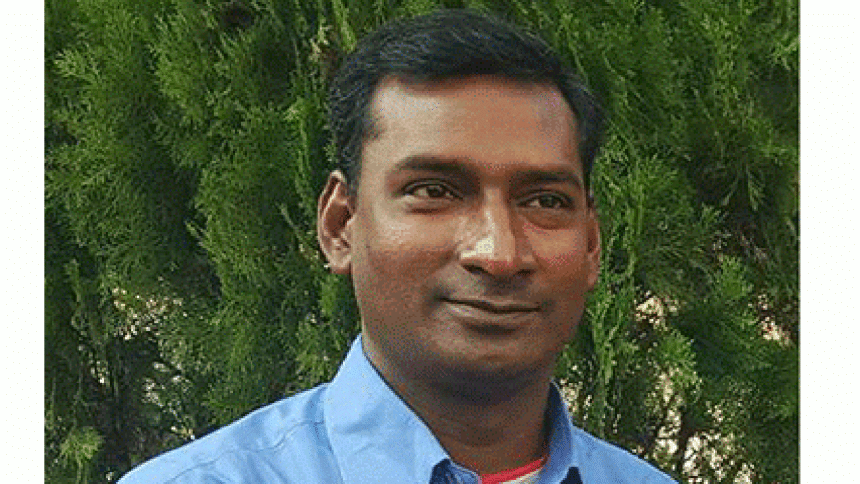 Unidentified criminals demanded Tk 3 lakh as ransom from the family members of missing priest Walter William Rozario on Tuesday night.
Bimal Rozario, his elder brother, confirmed the matter.
"My younger brother Amal Rozario received a call from Walter's phone on Tuesday night. The caller demanded Tk 3 lakh from us immediately. But we sought time to arrange the money and informed the matter to police," Bimal added.
The criminals again called them yesterday morning, said "namaskar" and hung up.
The priest went missing just two days ahead of the landmark visit of Pope Francis to Bangladesh, a country where less than 0.5 percent of 160 million people are Christians.
It is learned that Father Walter was organising people to join a special prayer session of Pope Francis in the capital.
Demanding his immediate release, Champa Rozario, sister of the missing priest, said their family had given up the plan to take part in the holy mass of Pope Francis against this circumstance.
Shital Rozario, assistant teacher of Saint Louis High School, said, "Our Headteacher Walter William Rozario is a gentleman and a priest. He has no enmity with anybody.
"We have informed our higher authorities and they have informed the matter to the Pope. Police are apparently not doing enough. It should not be very difficult to trace him as his phone is on and within the network," Shital added.
Harun-or-Rashid, ASP of Baraigram (circle), said several teams were looking for the missing priest.
On the phone calls demanding ransom, he said criminals might have called by cloning his number.
Father Walter William Rozario, 40, went missing after he had left his Bonpara house for the Jonail Catholic Church around 4:00pm on Monday.
He is also the headteacher of Saint Louis High School in the upazila and a neighbour of slain Christian trader Sunil Gomez.