March 16, 1971: Yahya's blunder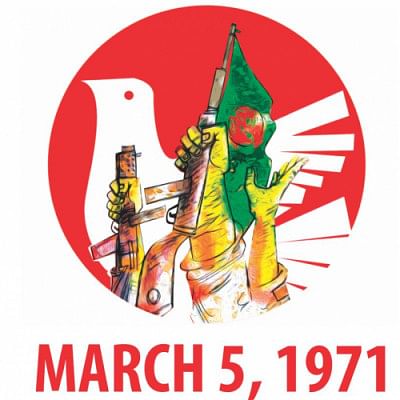 Bangabandhu Sheikh Mujibur Rahman and General Yahya Khan held a closed-door meeting on this day in 1971 at the President's House, now Bangabhaban, for nearly an hour without their aides.
It was the first time that the two men were meeting since late December when Yahya had visited Dhaka.
Following the meeting, Bangabandhu, also Awami League chief, briefed his senior party colleagues on the contents of the discussion.
At the beginning of the talks, Yahya explained the reasons why he had deferred the national assembly session on March 1.
For his part, Mujib told Yahya that the latter had blundered by doing so. He clearly said by ignoring the majority leader over such a critical issue, Yahya had committed a grave blunder.
Yahya responded that he wanted to find a responsible and acceptable way out of the situation for everyone.
The answer that Bangabandhu gave was simple. He said since the crisis was set off on March 1, much water had flowed under the bridge and the only way out of the crisis was for the president to accept his demands made on March 7 rally, especially withdrawal of martial law and transfer of power to the elected representatives of the people.
Yahya then said if martial law was withdrawn at that point, there would be a constitutional vacuum in the country.
Mujib replied that he would ask his advisers to get in touch with the president's advisers so that the two sides could work out a formula to do away with the chances of a vacuum.
Following Bangabandhu's instructions, Dr Kamal Hossain met the president's principal staff officer Lt Gen SGMM Peerzada and informed him that the manner in which the national assembly session had been postponed was uncalled for.