Loan defaults rise to Tk 65,602 crore
Muhith places in JS names of 1,956 top loan defaulters, admits weaknesses in banking sector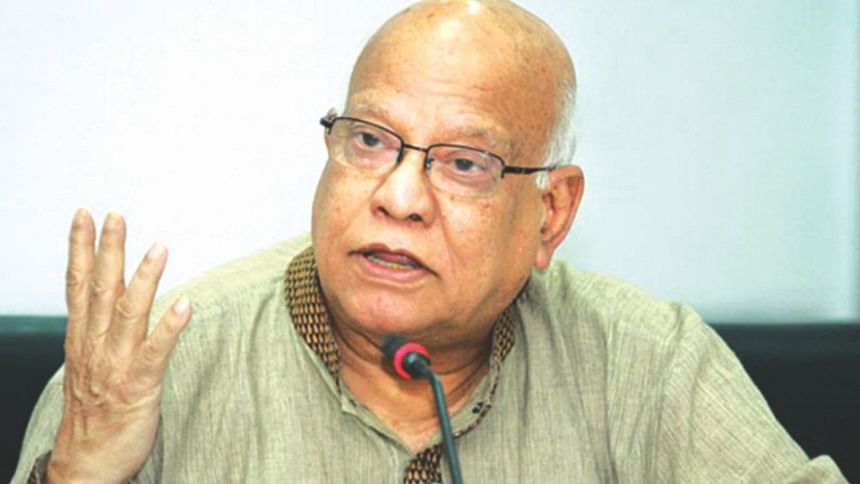 Finance Minister AMA Muhith acknowledged in parliament last night that there were many weaknesses in the banking sector, saying it would not be easy to fix the problem.
In the last 10 years, bank and non-bank financial institution disbursed loans worth Tk 6,06,503 crore to only 8,791 individuals and organisations, each of them getting Tk 10 crore and more, he said while placing a list in parliament.
The list containing the names of defaulters also shows that the amount of defaulted loan stood at Tk 65,602 crore as of November last year, he said.
The list was prepared by the Credit Information Bureau database of Bangladesh Bank.
"There are many weaknesses in the banking sector and the government has been trying to get rid of it. But it will not be easy to fix the problem; it will take time," he said, responding to lawmaker's queries.
As many as 1,956 individuals and organisations are the top loan defaulters.
Names of Hall Mark Fashion Limited, Monno Fabrics Ltd, Keya Yarn Mills, Bismillah Towels, Wall-Mart Fashion Ltd, One Denim Mills Ltd, Al-Amin Bred and Biscuits Ltd, Biswas Textile Ltd, Meghna Vegetable Oil Industries Ltd, One Spinning Mills, Asian Food Trading and Company, Moon Knitwear, Quantum Power Systems Ltd, Azad Trading, North South Spinning Mills Ltd and Dandy Dying are among them.
In reply to another query, Muhith said the process to take action against BASIC Bank and Sonali Bank loan scammers were underway.
On the corruption in Farmers Bank, he said the central bank instructed the newly formed board of directors of the bank to regain depositors' confidence by taking special measures to recover the loans given to organisations that exist on paper only.
On the loan scam of NRB Commercial Bank, he said the Bangladesh Bank reconstituted the board of directors of the bank as the central bank found evidence of involvement of its board of directors in irregularities and corruption.
On the scam of AB Bank, Muhith said the ACC was investigating about the alleged money laundering of Tk 3,000 crore in Singapore.
He added that Bangladesh Financial Intelligence Unit already took steps to collect evidence about it.