Khaleda's Bail: HC extends its order till July 26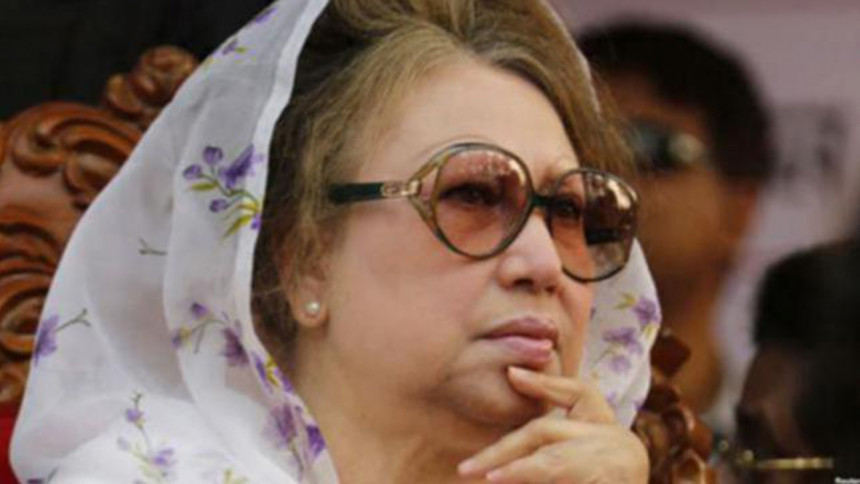 The High Court yesterday extended till July 26 its earlier order that granted bail to BNP Chairperson Khaleda Zia in the Zia Orphanage Trust graft case.
The HC bench of Justice M Enayetur Rahim and Justice Md Mustafizur Rahman passed the order following a prayer to that end moved by Khaleda's lawyer Advocate AJ Mohammad Ali.
The Special Judge's Court-5 of Dhaka on February 8 sentenced the BNP chief to five years' imprisonment in the case filed by the Anti-Corruption Commission.
Later on March 12, the HC granted four months' bail to Khaleda in the case.
Following an extension petition filed by Khaleda, the HC on May 12 extended her bail till today.
Meantime, the same HC bench yesterday continued for the fifth day the hearing on Khaleda's appeal challenging the trial court's verdict in the Zia Orphanage Trust corruption case.
After concluding yesterday's proceedings, the bench adjourned the hearing till 2:00pm on July 22, ACC lawyer Khurshid Alam Khan told The Daily Star.
During yesterday's proceedings, Khaleda's lawyer Advocate Abdur Razzaque Khan read out the statements of the witnesses from the paper book of the case and placed arguments before the court.
The same bench is set to hear four appeals in the graft case. Of the pleas, one was filed by the BNP chief seeking acquittal of the charges and another by the ACC seeking increase in Khaleda's jail term.
Two others convicts -- Qazi Saleemul Huq alias Qazi Kamal and Sharfuddin Ahmed -- filed appeals seeking acquittal of the charges.
The trial court also jailed BNP acting chairman Tarique Rahman and four others for 10 years and fined them Tk 2.1 crore each.