Investigators perplexed
Detectives probing Shahjahan killing can't say which militant outfit did it; hints at 'unified ABT, JMB platform'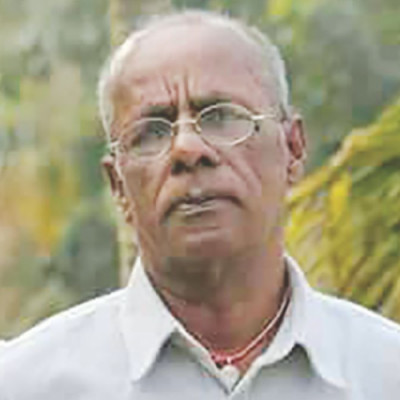 Militants killed free-thinking writer-publisher Shahjahan Bachchu on Monday, believe counterterrorism officials after preliminary investigation.
"The style of the attack … materials in the bomb used during the killing, and the victim's background strongly indicate that trained members of radical groups were responsible," four police officials involved in the investigation told The Daily Star unequivocally yesterday.
On Monday, at least four criminals on two motorbikes stopped in front of a shop at Kakaldi of Sirajdikhan in Munshiganj, shot Shahjahan, 60, in the chest at point blank range, exploded one bomb to scare people away and another to clear their path of exit.
The four police officials probing the murder are, however, not sure which radical group carried out the attack. 
Pro-al Qaeda Ansar Al Islam, formerly known as Ansarullah Bangla Team (ABT), members had killed secularist writers, bloggers, and gay rights activists in the past but in all the cases they used machetes, despite carrying firearms. And they never used motorbikes or bombs.
The targets of militant outfit Jama'atul Mujahideen Bangladesh (JMB) usually included a wider spectrum of people -- Hindus, Christians, Buddhists or Bahá'í leaders, spiritual leaders or pirs, members of the Shia sect, university teachers, religious converts, and foreigners. The JMB had used firearms and motorbikes in almost all the attacks it had carried out.
But in this case, the style of the attack appears to be taken out of JMB's books but the victim is unusual for the banned outfit since the JMB never targeted bloggers or atheists, the investigators said. 
"We are now trying to ascertain which militant outfit was involved in the killing," said a high official of the Counter Terrorism and Transnational Crime (CTTC) unit, requesting anonymity.
There are possibilities that the ABT and mainstream JMB merged into a single platform but it could not be verified at this stage as their ideologies do not match, the official added.
"The safety pin used in the IED [Improvised Explosive Device] and its battery chambers were similar to those we had found at an ABT den in Mohammadpur years ago," one of the officials told The Daily Star.
According to investigators, the killers were trained and they completed their mission within three minutes.
The four attackers, aged between 30 and 35, went to the spot after 6:30pm on Monday. At least one of them had a beard and all of them carried backpacks, the official said.
The attackers waited two minutes to observe the situation and shot Shahjahan when he came out of a pharmacy to light a cigarette. They then blasted a not-so-powerful IED and yelled "run" to scare people away, said investigators.
When Assistant Sub-Inspector Masum of Sirajdikhan Police Station reached the spot hearing the blast, the attackers exploded another IED aiming him. They shouted "attack the police", the investigators said quoting locals.
Deputy Inspector General Chowdhury Abdullah al Mamun of Dhaka Range visited the scene Monday night and said they, along with other units, were making all out efforts to unearth the motive behind the killing and bring the attackers to book.
Shahjahan, ex-general secretary of the Munshiganj chapter of Communist Party of Bangladesh, was very active on Facebook and he criticised different faiths on a number of occasions.
Just a couple of hours before he was killed, Shahjahan had expressed fears to relatives that he could be killed by radical groups for his writeups and activities, family members told police.
Achal Jahan, a daughter of Shahjahan, claimed that her father's name was 11th on a hit-list of militants when bloggers, free-thinkers, and secular writers were being murdered one after another between 2013 and 2016. Even two years ago Shahjahan used to receive threats regularly, but in recent times he had not received such threats, she claimed.
After living in Japan for five years, Shahjahan returned in 1993 and established the publishing house Bishaka Prokashoni. But he also used to work for Jagriti Prokashoni, which published books of secular writer-blogger Avijit Roy.
Avijit and Jagriti Prokashoni owner Faisal Arefin Dipon were hacked to death, allegedly by members of Ansar al Islam.
Afsana, second wife of Shahjahan, yesterday morning filed a case with Sirajdikhan Police Station against four unidentified people, adds our Munshiganj Correspondent.
Rights body Ain o Salish Kendra, cultural organisation Udichi Shilpigoshthi and left-leaning Bangladesh Workers Party demanded immediate arrest of the killers.
Shakhawat Hossain, residential medical officer at Munshiganj General Hospital, said the deceased's autopsy was completed and a probable gunshot wound was found on his chest.