Fighting Early Marriage: Bangladeshi girl to receive US award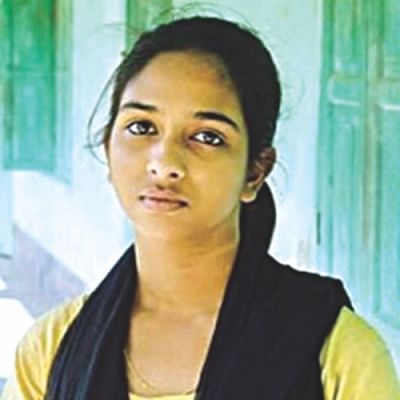 Sharmin Akter was just 15 when her mother arranged her marriage with a man decades older than her. But instead of surrendering to family wishes as what most girls feel coerced to do given the socio-economic circumstances in Bangladesh, she spoke up.
And that made her stand out as being courageous and an example to follow in a country that has one of the world's highest rates of child marriage.
Today she along with 12 other women from different parts of the world will be given this year's International Women of Courage Award by United States First Lady Melania Trump and Under Secretary of State for Political Affairs Thomas A Shannon at the US State Department.
Sharmin demonstrated exceptional bravery to hold her ground and establish her rights to education though it required bringing her mother and the suitor to justice.
The US has appreciated it, which is why she is on the list of the award's recipients put up on the US State Department website.
Sharmin is now studying at Jhalakathi Rajapur Pilot Girls High School and dreams that she would become a lawyer one day to fight against the harmful tradition of early and forced marriages that threaten health, safety, and education of millions of girls and undermine the country's progress.
The Secretary of State's International Women of Courage Award annually recognises women around the globe who have demonstrated courage and leadership in advocating for peace, justice, human rights, gender equality, and women's empowerment, often at great personal risk.
Since the inception of this award in 2007, more than 100 women from 60 different countries have been honoured.
From April 1, the awardees will travel across the US to engage in an International Visitor Leadership Program with American people. They will visit Atlanta, Denver, Des Moines, Minneapolis, New York, Pensacola, Pittsburgh, Portland, San Diego, and Tampa and then will gather in Los Angeles to share their experience and discuss ways to work together to improve the lives of women and girls around the world.