Dhaka-Ctg oil pipeline in 3 years
The 240-km pipeline to enable cost-effective supply of fuel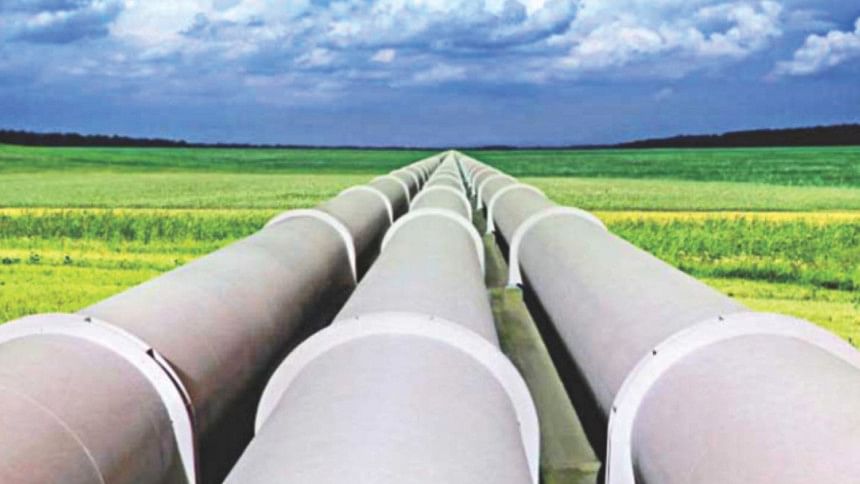 The government would install a 240-km pipeline from Chittagong to Dhaka within three years for the supply of petroleum fuel at a cheap rate, State Minister for Power Nasrul Hamid told parliament yesterday.
Replying to lawmakers' queries, he expressed his hope that the project would be implemented within the time following a detailed feasibility study and other required processes.
Earlier in 2015, the then energy and mineral resources secretary Abubakar Siddique had said the project -- costing Tk 1,200 crore -- would end by 2017.
"We have taken the project to save Tk 130 crore annually and ensure fuel security," he said.
Imported fuel and crude oil would be supplied directly to the capital through the pipeline, sources said, adding that Bangladesh Petroleum Corporation would implement the project.
The consultant for the project was being appointed, said the sources.
Replying to another query, Nasrul told parliament that some 10 lakh metric tonnes of coal are extracted a year from the country's lone coal mine in Barapukuria.
Some 60 to 65 percent of the extracted coal is supplied to the 250-megawatt Barapukuria thermal power plant, he added.
Another 275-megawatt unit    was being set up in the power plant, he said, adding that an initiative had also been taken to enhance coal production from the mine.
"It'll be possible to produce 525 megawatts of electricity with the extracted coal," said the state     minister.