Fighting Human Trafficking
Dhaka, Bangkok to work together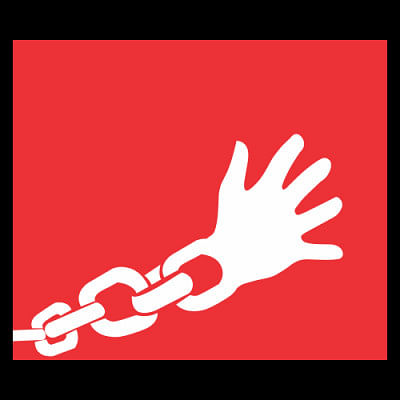 Dhaka and Bangkok have agreed to fight together against human trafficking, money laundering, and drug smuggling and plans to sign a Memorandum of Understating (MoU) for joint investigations.
The MoU will be signed between the Department of Special Investigations (DSI) of Thailand and the Special Branch (SB) of police of Bangladesh to combat transnational crimes. It is likely to be signed during the 7th Joint Commission meeting at the foreign minister level in Dhaka later this year.
The two countries also agreed to establish a bilateral forum to address issues related to trans-national crimes.
The decision to ink the deal was made the first-ever Foreign Office Consultation (FOC) at foreign secretary level in Dhaka yesterday.
Bangladesh Foreign Secretary Md Shahidul Haque and Thai Permanent Secretary for Foreign Affairs Norachit Sinhasen, who led their respective delegations at the meeting, disclosed the move.
They were speaking at a joint press conference after the FOC at the State Guesthouse Padma.
Speaking at the briefing, Foreign Secretary Haque said there would be a technical team formed with people of both countries to share information and to crackdown on the trafficking gangs.
Both the countries laid emphasis on how effectively they could combat human trafficking and transnational crimes and agreed to go for stronger collaborative mechanisms.
Norachit Sinhasen said Malaysia would host an emergency ministerial meeting on Transnational Crimes on July 2 where the issue would be discussed further.
He also laid emphasis on long-term solutions to illegal migration through creation of jobs and manpower training.
Responding to a question on the Rohingya issue, the Thai Foreign Secretary said the issue required full cooperation from all involved and support from the international community.
On Myanmar scrapping the  citizenship of its Rohingya community, Norachit Sinhasen said, "We believe every avenue needs to be explored."
Additional Foreign Secretary Mizanur Rahman, Bangladesh Ambassador to Thailand Saida Muna Tasneem and Director General at the Foreign Ministry Ashud Ahmed were present.