Criminals shoot two policemen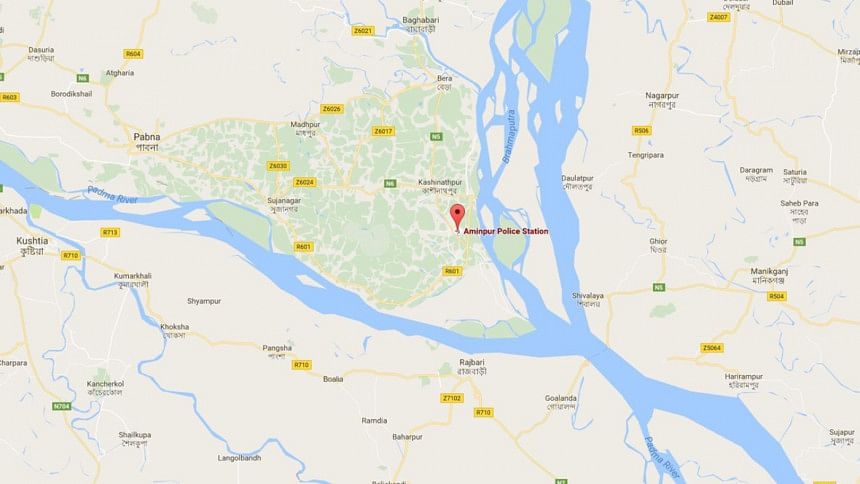 Suspected criminals shot two police officials apparently to avoid being frisked by them in Dangergram in the district's Atgharia upazila yesterday.
Injured sub-inspectors Md Monirul Islam and Tofazzal Hossain of Atgharia Police Station were undergoing treatment at two hospitals.
Police said Monirul and Tofazzal in plainclothes were riding a motorbike towards Ekdanta. Reaching the Dangergram area around 11:30am, they saw a car being driven suspiciously in the same direction.
As the SIs, aged about 40, signaled the car driver to pull over, the vehicle stopped. Some five passengers got down from it and one of them fired two shots at the cops. The attackers soon fled the scene, leaving the car behind, said Md Faruk Hossain, officer-in-charge of Atgharia Police Station.
Police sent the injured cops to Pabna Medical College Hospital. SI Monirul, who was shot in the throat, was later shifted to Rajshahi Medical College Hospital.
In the afternoon, law enforcers seized the car and five arms on the spot, said the OC, adding that they could not identify the attackers until last night.
Talking to The Daily Star, Superintendent Jihadul Kabir of Pabna police said they would use the seized car as a clue to identify the criminals.