Budget anti-people
Say opposition leaders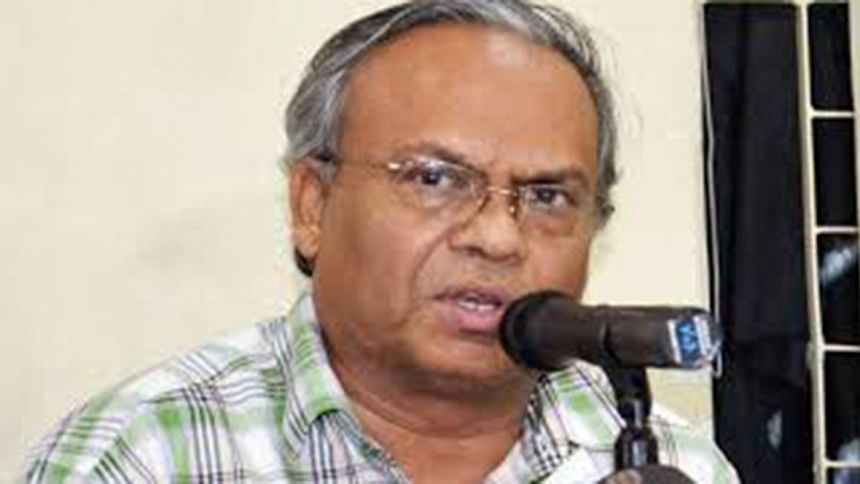 Opposition leaders yesterday termed the proposed budget for the next fiscal year anti-people and not feasible.
The ruling Awami League didn't make any official statement but some of its leaders said the proposed budget itself was the reaction of the party. The party, however, brought out a procession in the city hailing the budget.
Other components in the AL-led alliance came up with mixed reaction.
Talking to The Daily Star, AL Presidium Member Nooh Ul Alam Lenin said the budget is pro-people and poor-friendly and it would help them implement their Vision-2021 and 2041.
"The Awami League-led government has proposed the budged keeping the election manifesto in mind and it will help Bangladesh achieve middle-income status by 2021. It will also create employment opportunity and eradicate poverty," he said.
On fixing 7.2 percent GDP growth target, Lenin said to meet the goal, it is essential to increase domestic investment, improve the infrastructure and develop the skills of workforce.
Main opposition Jatiya party termed the proposed budged highly ambitious.
"The budget implementation will face hurdles if the government fails to achieve the revenue target," said JP Co-Chairman GM Quader, adding that to maintain a balance, the government might want to use a portion from its development budget or borrow from banks.          
Though the budget of the last fiscal year was smaller, the government failed to implement it, he said.
"Revenue generation target in the proposed budget is also higher than the previous one. The target was lowered in the revised budget of the last fiscal year but still the government failed to achieve it."
BNP Senior Joint Secretary General Rizvi Ahmed rejected the proposed national budget.
"It is totally an anti-people budget. It will not ensure people's welfare," Rizvi came up with his instant reaction at party's Nayapaltan central office. The party, however, will come up with formal reaction later.
Rizvi told the reporters that there is no indication in the proposed budget how the government plans to eradicate unemployment. "Investment will not be boosted in the country due to the budget. It was placed only to ensure interest of the ruling party's looters," he said.
Fazley Hossain Badsha, general secretary of Workers Party, a component in the AL-led alliance government, said there is no specific guideline to remove social disparities in the proposed budget.
Shirin Akter, general secretary of Jatiya Samajtantrik Dal, another AL ally, said the proposed budget would play a good role to make Bangladesh a developed nation.
She, however, said imposing tax in every sector will increase people's suffering.
Rejecting the proposed budget, Communist Party of Bangladesh said budget was placed to protect the interests of looters and imperialists.
In a statement, CPB President Mujahidul Islam Selim and General Secretary Syed Zafar Sazzad said the proposed budget was full of false assurances.