BCL men in thick of dirty things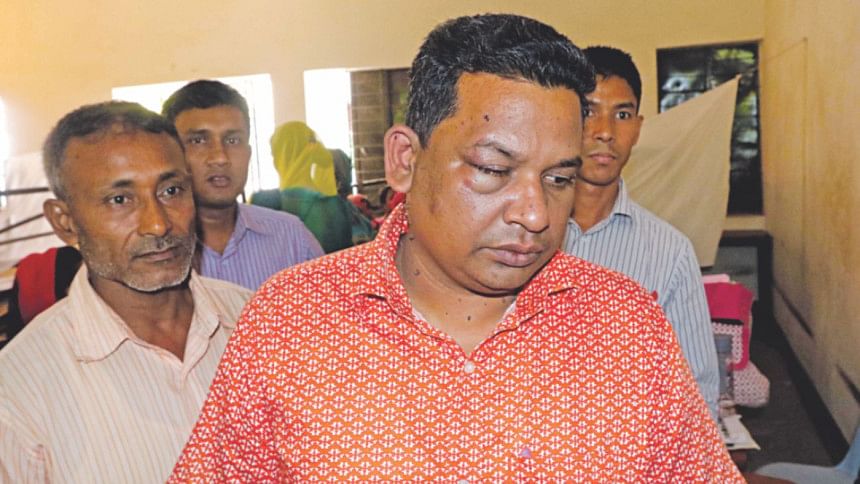 Bangladesh Chhatra League played a leading role in occupying many polling centres and rigging votes for Awami League-backed candidates in yesterday's city polls, according to findings by The Daily Star.
Some BCL insiders had earlier told this newspaper that they had plans to take control of polling centres.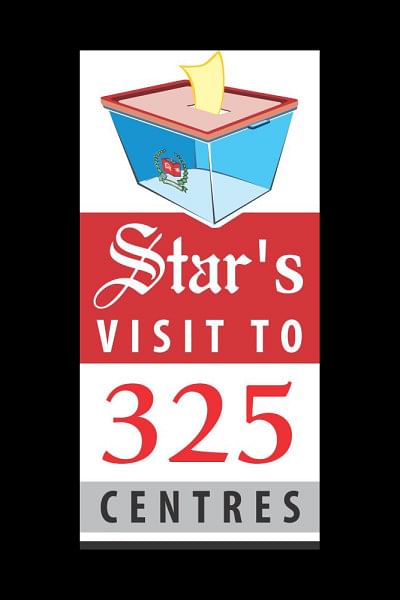 The Daily Star reporters yesterday visited at least 325 of the 2,701 centres in Dhaka and Chittagong cities, and saw how the BCL established their dominance in and outside the polling centres.
As voting began in the morning, BCL men turned up at most of the centres and gradually took control of polling.
They moved at will inside the polling centres, and created such a situation in which voters would feel intimidated.
In the capital, BCL activists in small groups of five to eight took position at several points in front of Viqarunnisa Noon School and College around 8:30am.
The BCL men entered the polling booths at the two Viqarunnisa centres in Dhaka south. They were seen instructing the polling agents of ruling party-backed candidates to manipulate voting.
But neither police nor the election officials prevented them.
Wishing anonymity, a presiding officer said, "I cannot do anything here. They [AL men] are controlling everything."
Election Commissioner Shahnewaz, who was visiting the school at that time, said he got complaints of fake voting by outsiders. "We will look into it," he told The Daily Star.
Similar pictures were seen inside the booths at the polling centres of nearby Siddheswari Girls' College. BCL men were putting pressure on the polling officials to help them stuff ballot boxes.
Pointing to an election official, a BCL activist said, "Drive him out of the booth if he tries to exert authority." All polling agents then came out of the booth.
At Udayan High School centre, a group of BCL leaders gave threats to the presiding officer for barring them from entering the polling centre on Dhaka University campus around 12:45pm.
"The BCL leaders threatened me over the phone. They asked whether I will let them stuff votes in favour of their candidates. Or else they will do it forcibly," Abdul Matin, presiding officer at the centre, told this correspondent.
Matin received the threat after he prevented a group of BCL men from entering the centre. He suspended voting for 15 minutes from 12:30pm.
"I could not continue polling procedures as BCL men were trying to enter the centre," he said.
At about the same time, former BCL leader Mainuddin Babu, a ward councillor candidate, was seen leading a procession of more than a hundred BCL activists towards the centre.
Before voting began at Dhaka College centre, a big number of BCL leaders and activists gathered in front of the college, and staged a showdown.
Around 9:00am, dozens of BCL men stormed into the centre, creating panic all around. They entered the booths at will and stuffed ballot boxes. A few law enforcers even helped them out.
Presiding and polling officers there played the role of silent spectators as the BCL men took full control of the centre in the presence of a small number of voters.
At polling centre-2 of Kamalapur Sher-e-Bangla Railway High School, two youths drove out the polling agents, except for those of AL-backed candidates, at 12:35pm.
One of them shouted at the polling agents, "Why you are still here when your candidate pulled out of the polls race. You get out."
BCL activists also staged a showdown at the polling centres of Mirpur National Govt Primary School, Mirpur University College and Bangabandhu Bidyaniketan in Mirpur, creating panic among voters and polling agents of BNP-endorsed candidates.
Three voters at Bidyaniketan centre alleged that BCL men had barred them from entering the centre.
In Chittagong city, several correspondents of The Daily Star visited 26 of the 719 polling centres and saw vote rigging, mostly by BCL men, in at least one-third of these centres.
Some of them admitted to the correspondents that they are involved with the BCL units at different educational institutions in the port city.
As voting started, a few hundred BCL men entered the booths at Agrabad T&T Colony Government Primary School centre, and cast ballots for AL-backed candidates.
"We cannot do anything … I heard these Chhatra League men [around 200] came from Feni," a police officer there told one of the correspondents, seeking anonymity.
Carrying badges with "elephant" symbol of AL-backed mayoral candidate AJM Nasir, around two hundred BCL men crowded the entrance of Barik Miah Government Primary School centre around 10:30am.
Even two correspondents of The Daily Star found it difficult to make their way in.
As voters tried to enter the centre, the youths told them that their ballots had already been cast, and advised them to leave. The law enforcers were seen standing there.
Some of the voters managed to enter the centre. They tried to cast votes but were driven out.
Talking to The Daily Star on Monday, the AL and BCL insiders said a plan was taken up to use BCL men for creating panic and preventing polling agents of rival candidates from going to polling centres.
If necessary, the BCL men would rig votes to ensure victory for AL-backed candidates as planned.
In the capital, BCL activists in all dormitories of Dhaka University were asked to gather at the polling centres on the campus and its surrounding areas.
Around 200-300 activists would be there at every centre to stage showdowns and take control of voting.
In the port city, ballot boxes were stuffed in most of the polling centres by 12:00noon yesterday, according to the plan.