Righting The Grievous Wrong
Ordeals of plaintiff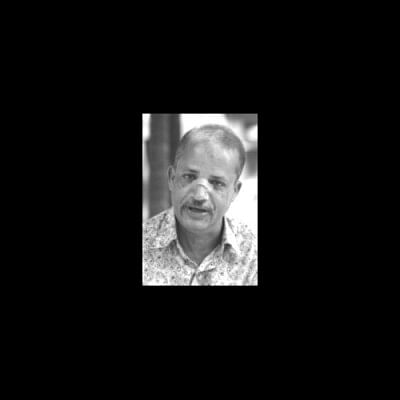 On the dark night of August 15, 1975, a young 22-year-old receptionist at Bangabandhu's residence was least prepared for the assassins, who would storm the house and kill eight people, including the father of the nation, while he himself would lay on the ground bullet-hit.
Receptionist AFM Mohitul Islam fortunately survived that day, but the trauma changed his life forever. He was tortured by some army personnel afterwards and later in life he lost his job, apparently becoming a "political victim" of the BNP-led four-party alliance government.
But his lifelong sufferings are about to be vindicated as the Appellate Division is set to pronounce today the final verdict of the killing case of Bangabandhu and his family members.
It is Mohitul who filed the case on October 2, 1996 with Dhanmondi police station as a witness to one of the darkest and heinous crimes in Bangladesh's political history.
"Since that day of assassination, my conscience was killing me. Even though I was a freedom fighter, I could not save either Bangabandhu or his youngest son Russell," Mohitul told The Daily Star at his Mirpur residence Monday.
"Driven by my conscience, I was taking preparation on my own. I gathered all my courage and went to Lalbagh police station to file a case on October 23, 1976. Instead of taking the case, the sub-inspector on duty slapped me on my face. He took me out of the premises and said if this case was taken, he as well as the officials of the entire police station would die," Mohitul said.
"I burst out in tears as I was pushed out of the police station. I had much of hope, but I came out with my heart full of pain and frustration," he continued.
"But I was always confident in my heart that if there is Allah, the trial of this assassination will one day surely take place.
"Today in hindsight, I think I would have expressed my gratitude to that sub-inspector for not accepting that case back in 1976. I think he was right that if that case was filed, the killers would not have spared me and the trial would not have been fair," Mohitul pointed out.
The then young receptionist shares his ordeals that followed the August 15 killings.
"I was at a hospital for a few days for treatment of my injury. Then I escaped from the hospital to my village home in Jhikargachha in Jessore. Within a few days, the army showed up and took me to Jessore Cantonment," he said.
From Jessore he was sent to an interrogation cell of the army at the Gono Bhaban in Dhaka. He was brutally tortured in this cell and repeatedly asked about the killers.
"Those interrogators were repeatedly asking me 'just tell us the names, we will try them'," Mohitul recalled.
Tipped off by someone during detention, Mohitul was prepared not to fall into their trap. "So, I repeatedly told them that I didn't recognise anyone of those assassins. I had the impression that if I gave any names, I would be killed instantly."
After two days of torture, Bangabandhu's APS Shahriar ZR Iqbal helped Mohitul get out of the cell.
"After 34 years, the verdict will free me from the pain that has been eating out my heart. This verdict would also wipe clean the shame for the nation," he observed.
Mohitul had continued his government job and got promoted to the post of an assistant director at the Directorate of Relief in 2002.
"I was dismissed from job within six months of the alliance government rule," he said. Mohitul was also deprived of pension and other service benefits.
Now 56, Mohitul is still trying to be reinstated.