Gobhir Nishithe on ATN Bangla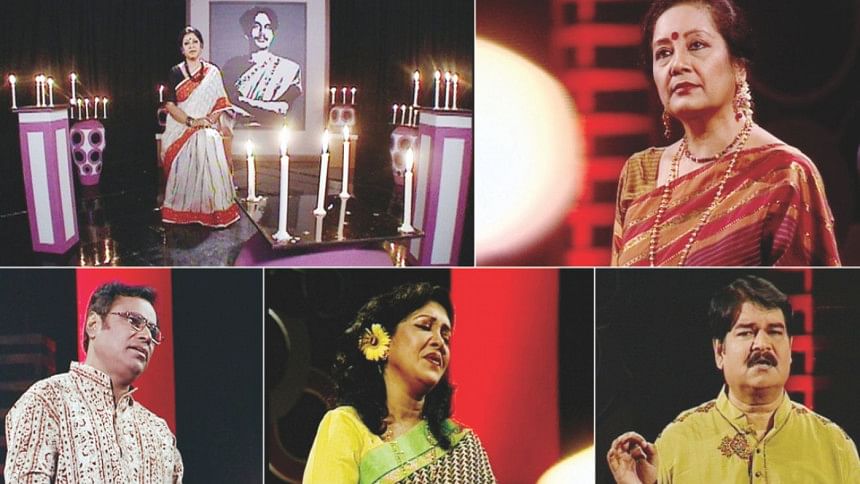 Marking the 39th death anniversary of National Poet Kazi Nazrul Islam, ATN Bangla is hosting daylong programmes today.
One of the programmes is special musical show "Gobhir Nishithe", to be aired at 5:15pm. Shaheen Samad, Yasmin Mushtari, Yakub Ali Khan, Sujit Mustafa and Fatema Tuz Zohora will present Nazrul Sangeet at the event.
Mukaddem Babu has directed the programme, which Fatema Tuz Zohora has anchored.