Aruna, Kona and Mishu in Food Caravan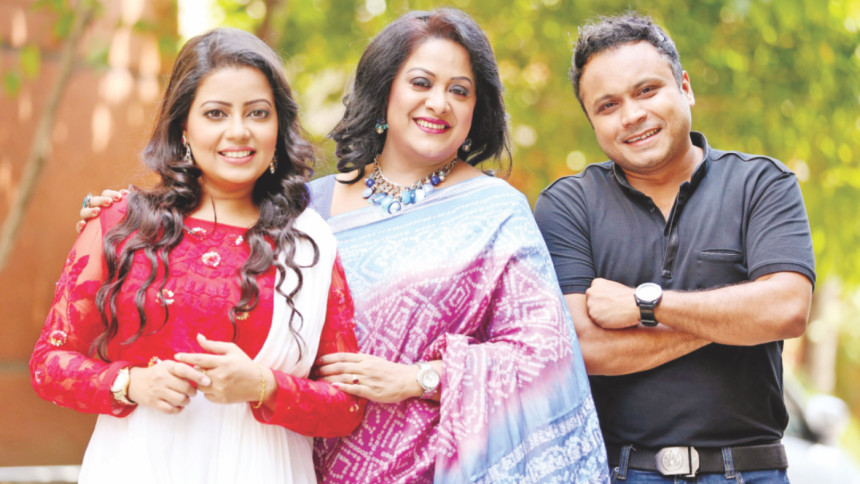 Popular actors Aruna Biswas, Mishu Sabbir and singer Kona will be present as guests in three episodes of ntv's popular culinary show "Food Caravan". Shooting for the three episodes wrapped up Thursday.
The programme is directed by television director Abu Raihan Jewel. "Food Caravan" goes on air every Wednesday at 8:15 pm on ntv.
About her participation in the show, Aruna Biswas said, "I am a regular viewer of the show. And since it is a cookery show I get to learn new recipes."
Kona meanwhile said, "It feels good to be a part of the show since I have a keen interest in cooking and learning new recipes."