BotTala adapts Sukumar work for stage
"Bonyotherium" premiered at Lit Fest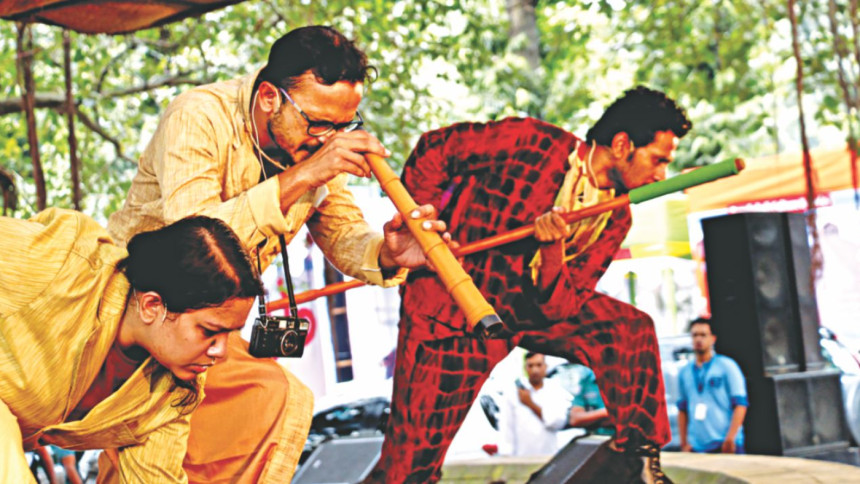 On the opening day of the ongoing Dhaka Lit Fest, theatre troupe BotTala premiered their new production, "Bonyotherium", based on Sukumar Roy's story "Heshoram Hushiarer Diary", at the Nazrul Mancha of Bangla Academy.
Targeted towards children, the play has a zoology organisation that discovers a new, strange species of cow and catches it, and other organisations and scientists also chase after it, without concern for the nature.
Evan Riaz has adapted the play from the original story, which casts Toufiq Hasan Bhuiyan, Dhrubo Kayes, Sheyuti Shahgufta, Hafiz Akher Jhuma, Pankaj Majumdar, Evan Riaz and others. Mohammad Ali Haider is the advisory director for the play, for which Bratto Amin, Humayun Rewaz, Sharmin Ety and Raihan Babu have done music, while Samina Luthfa has done choreography.