Sadya Afreen, Prof Abu Hena to get Nazrul Award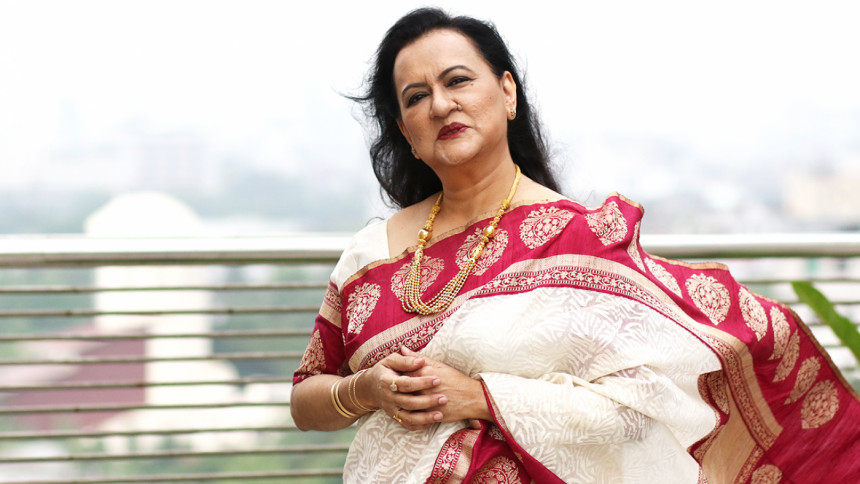 The prestigious Nazrul Award 2015 is to be accorded to Nazrul Sangeet exponent Sadya Afreen Mallick and Professor Abu Hena Abdul Awal.
Sadya Afreen Mallick, Editor, Arts & Entertainment at The Daily Star, has been awarded this honour in performing arts in recognition of her outstanding contribution to Nazrul Sangeet over the past four decades.
Earlier in her music career, she received the President Award in 1969. In 1974, she became the youngest winner of Chhayanaut's Gold Medal in Nazrul Sangeet.
She also received Anandadhara Gold Medal in 1986 and Bartaman Sanglap Award in 2014.
Besides performing regularly on radio and TV in Bangladesh, she toured India, the UK and the US for solo performances and also as part of the government's cultural delegation.
Under the direction of the legendary singer Feroza Begum, Sadya Afreen recorded for HMV in 1991.
Earlier, she had recorded for MMI, Nazrul Institute and other prestigious music labels.
In her leadership role in the print media, she has been an active proponent of furthering the works and the image of Nazrul at home and abroad.
In an instant reaction after the announcement of the Award, the singer said, "Nazrul is our national pride, a fearless poet who fought for truth and justice throughout his life. To be able to represent his work is a great honour. I am humbled and grateful."
Professor Abu Hena has been an active academic of Nazrul Islam's life and works. He has worked extensively and published numerous research papers on the poet's multifaceted life.
The Nazrul Institute formally announced the names of the awardees yesterday.
An award giving ceremony will be organised at the Bangladesh National Museum on August 27 to hand over the awards and mark the 40th death anniversary of the rebel poet.