A quiet day like any other
Happy Birthday, ATM Shamsuzzaman!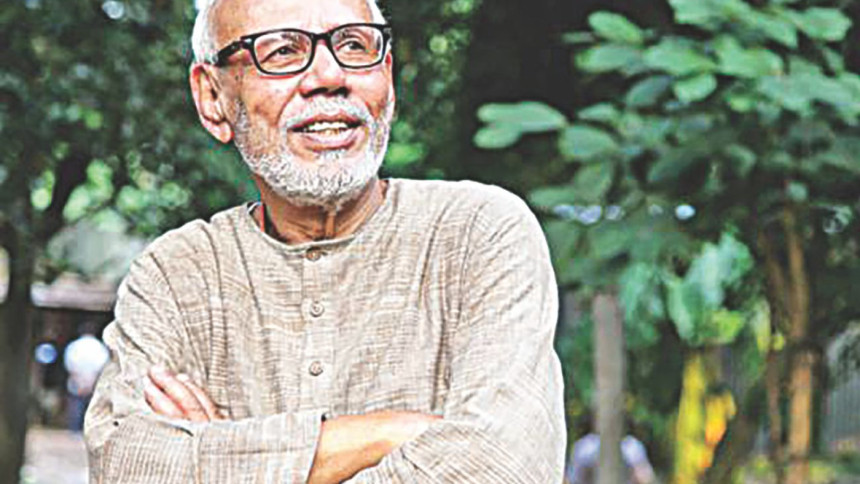 ATM Shamsuzzaman is a name that needs no introduction to the country's TV and film audience; his illustrious 40-year career speaks for itself. Aside from being a noted actor, his list of accomplishments includes screenwriting and directing. Today marks the veteran artiste's 77th birthday.
ATM Shamsuzzaman's career in the film industry began behind the scenes. He worked with renowned filmmaker Udayan Chowdhury as an assistant director in films such as "Manusher Bhagban" and "Bishwokanya". This was followed by small roles on screen, as well as lending his hand in crafting a few scripts. Around this time, director Amjad Hossain cast him in "Nayanmoni", a movie that went on to become a box office hit, and earned ATM Shamsuzzaman star status.
The acclaimed actor has his roots in Dowlatpur, Noakhali, where he was born in September 10, 1941. Even today, the veteran star is never one to celebrate the special occasion with grandeur. The artiste shared his thoughts on the day with The Daily Star,  saying: "I never have big plans on the day, because to me, birthdays are a sober reminder of my end coming closer. I would like to remain in this world for a thousand years to come, but I can only stay for as long as God wills."
However, these morbid reminders do nothing to deter the artiste from continuing his work with passion and vigour. The artiste has retired from the big screen, and is focusing his energies on television projects. He appears in a number of drama serials across various TV channels, and has been involved in a number of Eid ventures as well. "I must continue to work, because I cannot identify myself as anything other than an actor," he added.
The actor has five National Film Awards to his name, as well as the prestigious national honour -- the Ekushey Padak. Despite all these magnificent accolades, the artiste still says, "For me the biggest achievement is the love people have for my work." Over the years, he has appeared in various box office bumpers, such as "Jolchhobi", "Jibon Trisha", "Shopno Diye Kena", "Matir Ghor", "Matir Kosom", "Lal Kajol" and many more. His directorial credits include the acclaimed film "Ibadat". His recent works include the film "Mollabari'r Bou", for which he wrote the script.