NUSRAT FARIA gears up for film release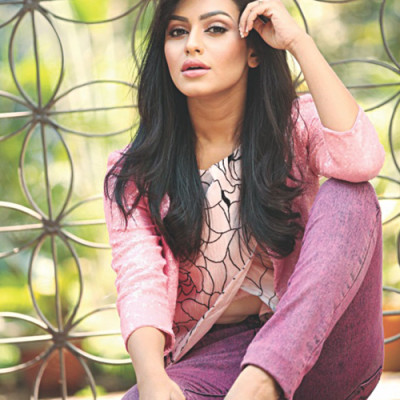 The Nusrat Faria starrer "Dhat Teri Ki" is finally up for nationwide release on Pahela Baishakh. The actor plays a small-town girl named Shanti, and Arefin Shuvo joins her on screen as co-star.
"I have always played glamorous characters, and so viewers will see me in a new light in this role," stated Faria.
The actor also pinned high hopes upon the film's release, believing that it will appeal greatly to the audience. She also expressed plans to attend the film's premiere with family members at a cinema hall.
Nusrat Faria and Arefin Shuvo have paired up in previous ventures before, with the last, "Premi O Premi", released on Valentine's Day earlier this year. "Shuvo is a very dedicated actor and working with him is always a pleasure," stated Nusrat Faria.
Recently, the actor returned from a shooting stint in Kolkata for the film "Boss 2," where she is starring alongside popular Tollywood actor Jeet. During her time in Kolkata, the actors shot scenes for songs that will be featured in the film.
On her latest venture Nusrat Faria shared, "I believe this film will be received well in both West Bengal and Bangladesh. The songs in the film are a hit and I have high expectations regarding its release."