"They came forward and touched my feet!" – Mosharraf Karim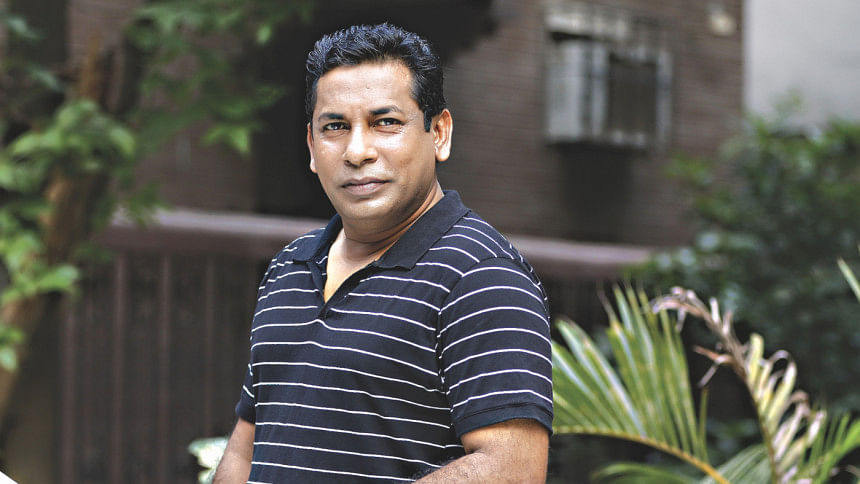 Noted actor Mosharraf Karim has been ruling the television industry for more than a decade and has carved a space for himself in films as well.  He has garnered legions of fans with his brilliant performances and versatile roles over the years. In a recent chat, the actor shared some of his most memorable encounters with his fans.
I was shooting for a television project at an open space in Munshiganj. The crew had built a barrier around the set with a rope, to keep the public away. Somehow, three women went over the barrier and entered our set. Two of them were young school students. They came forward and touched my feet! Then, the other lady, who was probably the mother of the two girls, touched my feet too! I was speechless and embarrassed.
Another passionate fan, Imran from Barisal, came to meet me while I was travelling in a ship during the shoot of Komola Rocket. He was in the steamer, while our team was in the first-class reserved section. He demanded to meet me, and I didn't know what was going on outside. Someone came into my cabin to inform me. I went outside immediately and saw that the young boy had a rope around his neck! He had tied the other half of the rope to the steamer's railing. Thankfully, I was eventually able to calm him down. The next time I went to Barisal, he came over to meet me, and even bought some home-cooked dishes for me!
Abhijit Chowdhury, a fan from Kolkata, just came to Bangladesh to meet me. I am in touch with him even today. As an artiste, I am tremendously grateful to all my fans for their support over the years.