'Made in Bangladesh' nominated for APSA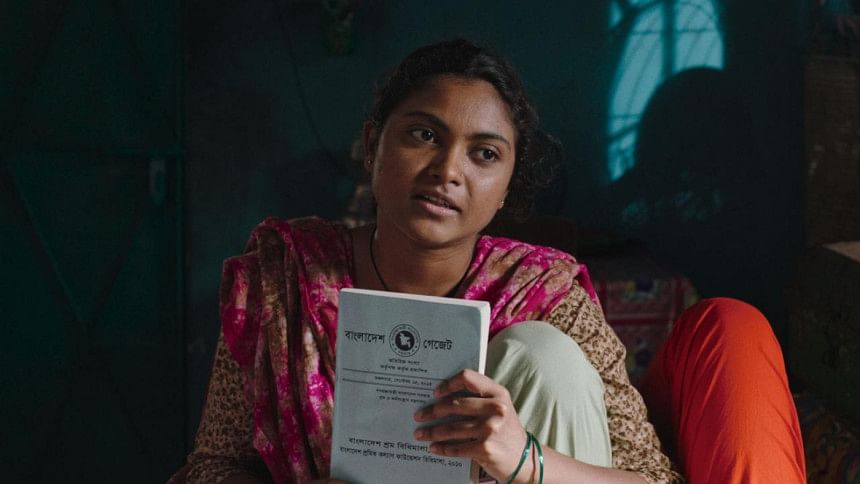 Made in Bangladesh, directed by Rubaiyat Hossain, has been nominated for the Asia Pacific Screen Awards (APSA), under the Cultural Diversity category. This award is backed by UNESCO. 
The award-giving ceremony of the 13th edition of APSA will be held on November 21.
Established in 2007, the APSA is supported by Brisbane City Council. It is the region's highest accolade in films.  Made in Bangladesh is Rubaiyat's third film after Meherjaan (2011) and Under Construction (2015).
The cast of the film features Rikita Nandini Shimu, Deepanwita Martin, Mayabe Rahman, Novera Rahman and Parvin Paru in the lead roles, along with Mustafa Monwar, Shatabdi Wadud, Joyraaj, and Momena Chowdhury.
The story of the film revolves around a character named Shimu, who portrays a worker in the ready-made garment (RMG) sector. The character was based on a real woman, who helped the team out with dialogues and other important details.
Earlier this year, the film premiered at Toronto International Film Festival (TIIF). It also had its European premiere at BFI London Film Festival. In the recently concluded Le Festival de Saint-Jean-de-Luz in France, Shimu won the Best Actress Award.
Khona Talkies (Bangladesh) and Les Films de l'Après-Midi (France) produced the film while Beofilm (Denmark), Midas Films (Portugal) and Cinema Cocoon (Bangladesh) are the co-producers.