'Kali O Kolom' dedicates a special edition to Bangabandhu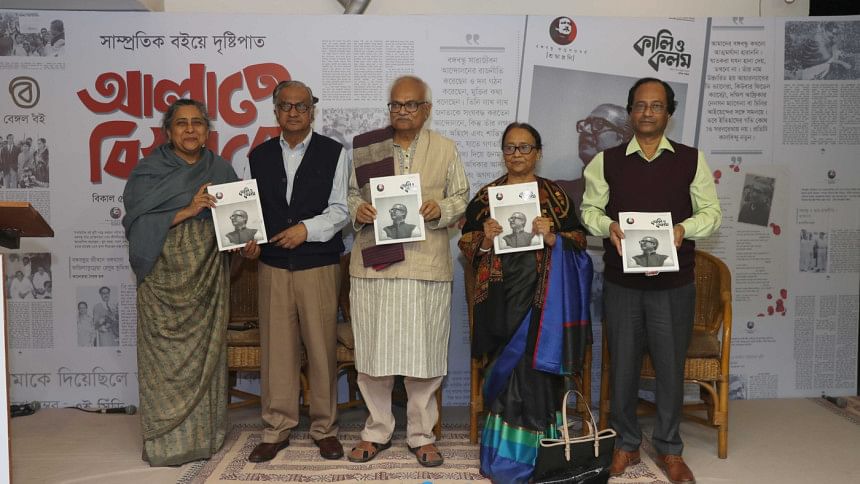 On the occasion of the 100th birth anniversary of Bangabandhu Sheikh Mujibur Rahman, the literary monthly magazine, Kali O Kolom, published a special edition, which was dedicated to the Father of the Nation. A programme was arranged to launch the edition at Bengal Boi, recently. The event was presided over by prolific author Selina Hossain. Professor Biswajit Ghosh, Vice-Chancellor, Rabindra University, poet and author Abul Momen and the editor of Kali O Kolom, Abul Hasnat, spoke at the event.
The programme began with Hasan Arif reciting a poem by Syed Shamsul Haque.
The editor of Kali O Kolom, Abul Hasnat shared that the 31 articles and
poems reflect the versatile political activities, the pursuit of Bengali culture and the dream of establishing the sense of communal harmony incepted by Bangabandhu. Professor Biswajit Ghosh requested the publishers to print this edition as a book.