Jatra Utshab 2019 concludes today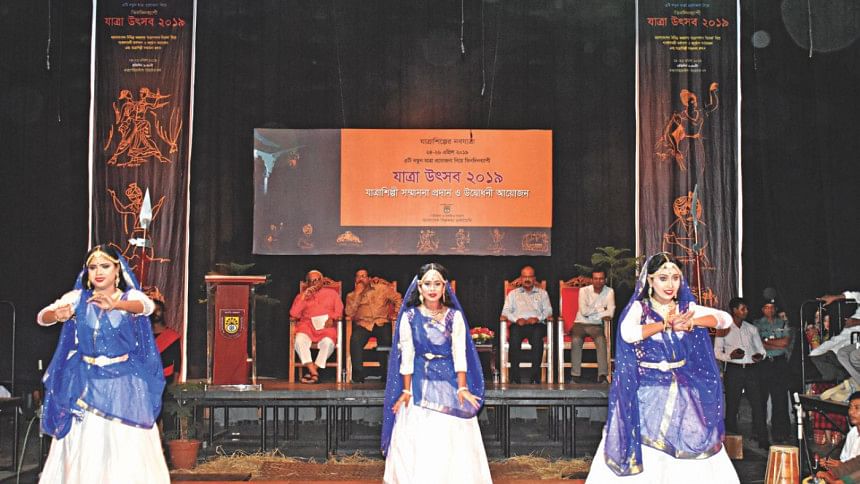 Theatre and Film Studies Department of Bangladesh Shilpakala Academy (BSA) organised a three-day festival, Jatra Utshab 2019, at the Experimental Theatre Hall of BSA, which concludes today. The festival was organised to revive the rt form of Jatra Pala. Theatre and Performance Studies Department of Jatiya Kabi Kazi Nazrul Islam University will stage Joy Bangla Joy Bangabandhu at 6:30 pm today.
Political advisor to the Prime Minister Sheikh Hasina, Hossain Toufique Imam, inaugurated the festival as the chief guest on Wednesday. On the first day of the festival, Ek Je Chhilo Moharani and Dwiper Naam Andhar Manik were staged by Desh Opera and Joyjatra respectively. Yesterday, Dui Bigha Jomi and Sohrab Rustom were staged by Loko Natyagosthi and Drama and Dramatics department of Jahangirnagar University respectively.