Bharatanatyam dancer Dr Narthaki Nataraj receives honorary award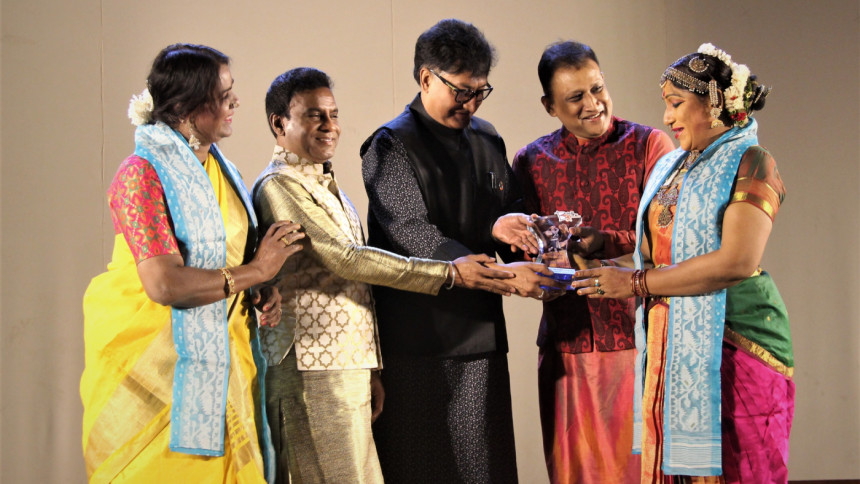 Noted Bharatanatyam dancer Dr Narthaki Nataraj is the first Indian transwoman ever to receive the prestigious Padma Shri award in 2019, for her exceptional achievements in cultural activities.
Dr Nataraj recently visited Bangladesh to receive an honorary award from Bandhu Social Welfare Society. The organisation works for the rights and social acceptance of the transgender community. The award ceremony, held at Bangladesh National Museum, is to pay a tribute to the artiste, and to encourage all the transgenders in Bangladesh at the same time.
Sudipto Mukherjee, UNDP Country Director, handed over the crest of honour to Dr Nataraj. Anisul Islam Hero, Bandhu Social Welfare Society Chairperson, and Saleh Ahmed, Executive Director, also attended the event. Dr Nataraj also blessed the programme with a scintillating performance.