"Baba" bags India International Film Festival 2020 award for best musical film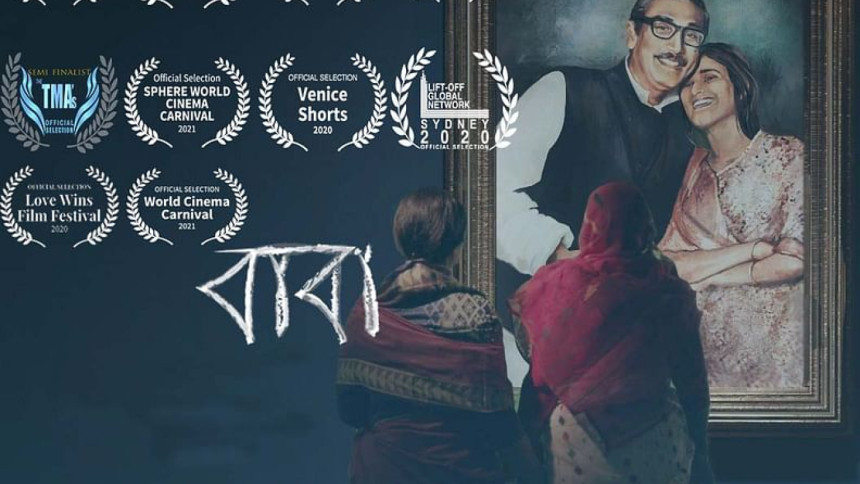 The musical film "Baba", set against the backdrop of the brutal assassination of Father of the Nation Bangabandhu Sheikh Mujibur Rahman, has won the award for the best musical film at the India International Film Festival 2020. The 6 minutes and 2-second film was released on YouTube in August, last year.
Raymond Salomon, a non-residential Bangladeshi who moved to Australia in 2003 after serving as an aviator in Bangladesh Air Force, is the director of the production. Later he went on to pursue a degree in management at the Australian Film Radio and Television School.
The lyrics of the track "Baba" was submitted to over 60 film exhibitions around the world and the film has won 10 such honours since then. Nafisa Shama has given voice to the song of the film.
The film is based on the struggle and emotional loss the surviving family members had lived with after the dreadful assassination of Bangabandhu Sheikh Mujibur Rahman with his family on August 15.