Four Close Up 1 stars sing for BTV's Anandamela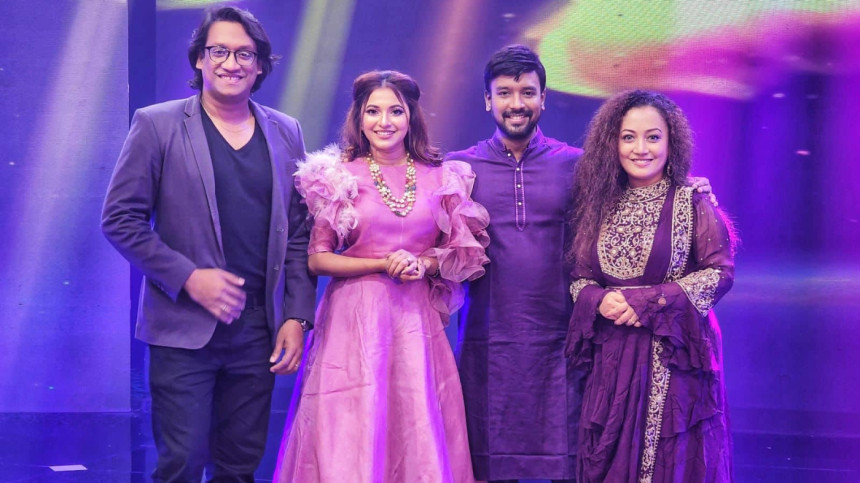 This Eid-ul-Adha, four contemporary musicians of this era have come forward to sing an original song for the popular BTV magazine show Anandamela.  While all four of them have performed together on stage before, this will be the first time they are performing together for Anandamela.
The four singers of Closeup 1 fame are Liza, Sabbir, Nishita Barua and Rajib.
The song is titled "Khushir Dorja Khule Shokal Jorta Bhule". The song is written by Nihar Ahmed and composed by Belal Khan. The song has recently been shot at BTV studio.
"To be honest, I have loved BTV's Anandamela since I was a child.  magazine show has been there since I was a child. I am proud to be able to perform a song, along with my peers, for this show," said Sabbir to The Daily Star.
Liza added, "The four of us came together to perform a wonderful song based around Eid. I hope that this song will touch the hearts of the audience."