THE WEEKENDER
"I can't live without music"…Liza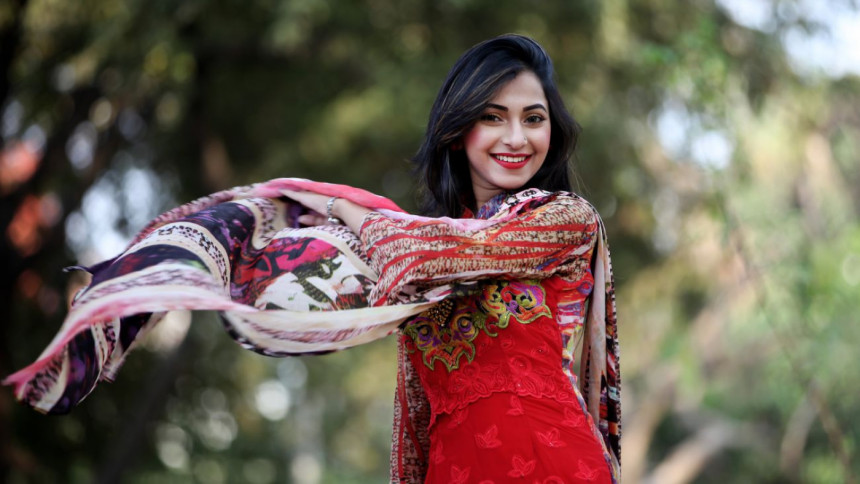 Acclaimed singer Liza has never looked back since she won the Close Up 1 talent hunt. Singing is her forte but she has also emceed programmes. Liza recently fielded some questions posed by The Daily Star:
What is your first thought when you wake up in the morning?
Liza: I wish I could sleep some more.
Do you like flowers?
Liza: Yes, I want more flower pots at my home. 
What is your greatest fear?
Liza: Ghosts.
What would you do if you could assume superpowers?
Liza: Beautify Bangladesh. 
What attracts you the most -- the sea, mountains or forests?
Liza: Forests. 
What most irritates you about Dhaka?
Liza: The wild traffic and booming population.
What do you usually do when you get angry?
Liza: I shout out loudly, and then stay mum till I cool off. 
How do you react to astrological predictions in magazines or papers?
Liza: I am really interested in reading them. It lights up my day even though half of it doesn't always take place.
How do you react when you see the adulation of your fans?
Liza: Very positively. 
What do you miss the most if you leave it at home when you go out?
Liza: My mobile phone. 
Do you have a fear of heights?
Liza: Not really. 
You can't survive without...?
Liza: Music. 
What would you do if you encountered a fairy?
Liza: I would befriend him/her.