In memory of Ritwik Ghatak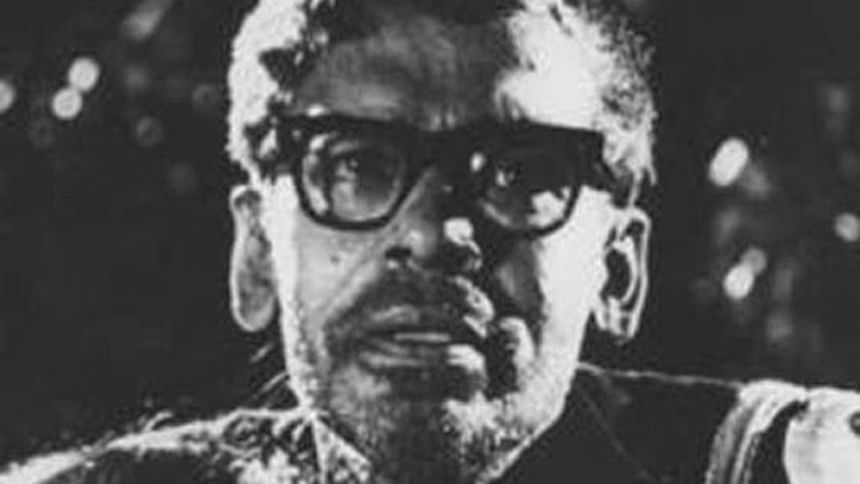 Ritwik Kumar Ghatak, the man behind the creations like "The Golden Thread", "The Cloud-Capped Star", "Titas Ekti Nodir Naam" was born on this very day in 1925.
Born in Dhaka, he became a renowned Bengali filmmaker and script writer. He was one of the famous trio who charted independent trajectory of parallel cinema, as a counterpart to the mainstream fare of Hindi cinema. The other two were Satyajit Ray and Mrinal Sen.
Ghatak received many awards in his career, including National Film Award's Rajat Kamal Award for Best Story in 1974 for his Jukti Takko Aar Gappo and best director award from Bangladesh Cine Journalist's Association for Titash Ekti Nadir Naam. The Government of India honoured him with the title "Padma Shri" for Arts in 1970.
Ghatak was not only a film director, but also a theorist. His views and commentaries on films have been parts of scholarly studies and researches.
Film making was not only a form of art for him. It was a mean of serving people. His cinema is primarily remembered for its meticulous depiction of social reality.
This filmmaker's glorious contribution in Bengali Film making as well as our society remains unmatched till this day. We wish him a very Happy Birthday.