Khalil: Second death anniversary of the silver screen baddie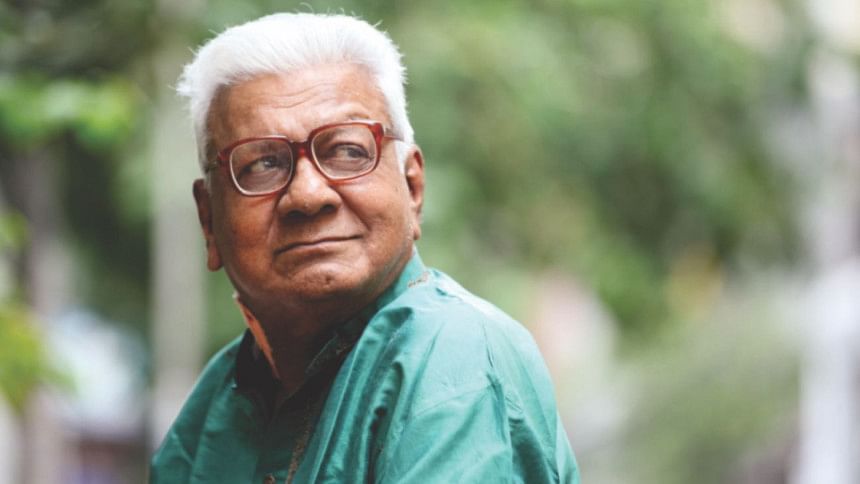 It is exactly two years since Khalil Ullah Khan, known best as Khalil, left us. On his second death anniversary, one cannot help but remember the life of the quintessential menacing villain of the silver screen.
After an initial  start in theatre, Khalil, with his trademark classy, baritone voice,  starred in Pakistan's first colour film – Zahir Raihan's "Sangam" – and became a successful lead actor, working in 11 films, before being detached from the filmdom for a while as Urdu films saw a decline in the erstwhile East Pakistan in the late 1960s. But after Bangladesh's liberation, he revived his career through films such as "Utshorgo" and "Ekhane Akash Neel". He also ventured into the small screen, most notably in "Sangsaptak" and "Bhangoner Shobdo Shuni", and appeared in numerous adverts as well.
Spending his childhood in Sylhet, Khalil's love for acting had blossomed early. He was given his job as an Ansar officer back in 1977 – a year after he'd won the National Film Award for Best Actor in a Supporting Role for "Gunda "– and served the force with integrity. But he continued to work in films: be it as the heroine's rich father or the kingpin of a notorious gang.
Khalil never meant to be a professional actor, and began acting only to make ends meet when he was unemployed. But with his sincerity and discipline, he took Bangla cinema to a different height. The actor had been suffering from various old-age complications for long. He had fallen critically ill a year before he received the Lifetime Achievement Honours at the National Film Awards 2012.
His unique voice, square jaw and cold gaze will remain etched on the minds of film lovers and serve as a perennial source of inspiration for  generations of actors to come.