Talking about timeless love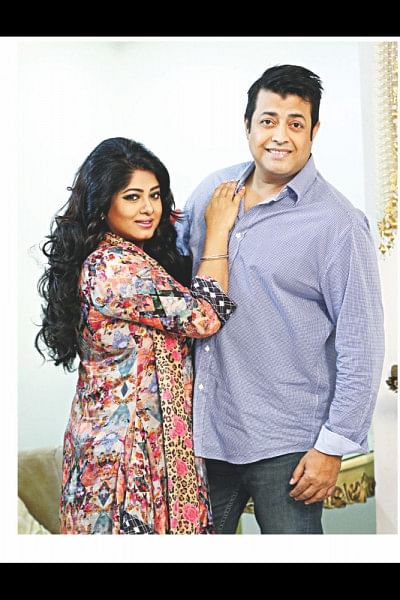 Omar Sani and Moushumi are perhaps the most adored celebrity couple in Bangladesh. They are parent to a daughter and a son, and have been living as a happy family for the last 23 years. Today is their 24th marriage anniversary.
What is the secret to a happy married life?
Sani and Moushumi: Trust, compromise and honesty.
What do you say about respecting each other's' work?
Sani: As an artiste myself, I know the value of other artistes' works. Moushumi was named UNICEF's goodwill ambassador because of her acting skill. She is a talented artiste and I have immense respect for her.
Moushumi: We both worked in the media before we got married. In fact, that is what brought us together in the first place. Hence, our work is the most important thing for us. We could not have made this far, if we did not respect each others' careers.
Do you remember your first film together?
Moushumi: Dola was the first movie we filmed together. Everything started from Dola. We are now working together in the film Nolok.
What is your greatest achievement so far?
Sani and Moushumi: Family, children and the love bestowed by our fans.