Ferdous picks his recipes from YouTube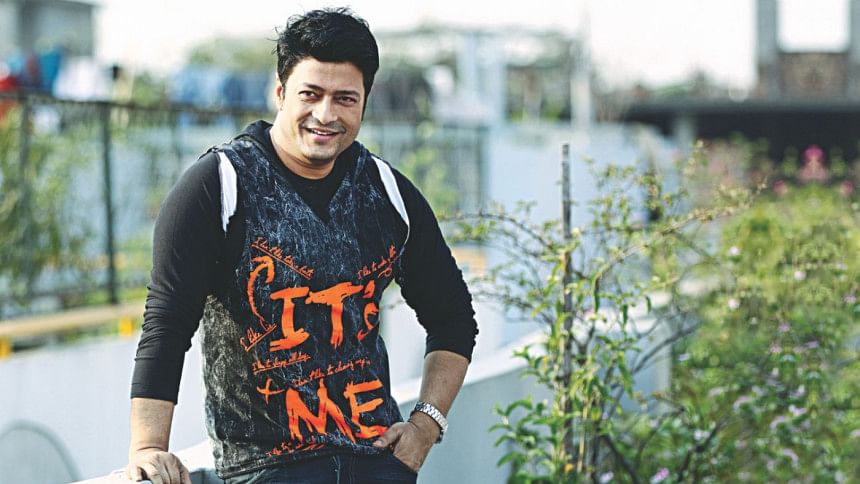 Since his debut in "Hotath Brishti" in 1998, Ferdous Ahmed has been an indomitable force in the Bangladeshi acting industry. The seasoned actor remains a favourite of regular filmgoers to this day, and the artiste's warmth and amiability extends beyond the film sets. In a recent interview with The Daily Star, the actor opens up about his life at home, and more.
What is your ideal weekend getaway?

Ferdous: For short trips I love going to Sylhet with my family, which we do twice or thrice a year. A brother of mine is the manager of a tea plantation there, and it's a lovely space for spending quality time with family. We love the tea gardens; they're isolated and quiet, and feel like a home away from home. For longer trips we prefer going out of the country. Last year we went to London, and we may tour Australia towards the end of this year. If I get only a day off, my family and I wake up later than usual, and I take my kids to go to the golf club, followed by swimming and lunch, after which I'm busy with my mother, wife, and my mother-in-law. But once a week, in the evenings, I must watch a good movie. As an actor who seldom stays home, there is nothing more energising than spending time with my kids. 
What are you currently working on?

Ferdous: I am currently doing a movie titled "Pobitro Bhalobasha" with Moushumi, and I am dubbing for "Postmaster 71" and "Megh Kannya." "Gontobbo" and "Beauty Circus" are expected to go on floors soon. Filming has completed for "Kaaler Putul" and "Putro", which are expected to release sometime soon. Tomorrow I am flying to the UK for the Corby Film Festival on October 15. They have selected my film "Brihonnola" for screening, and there will be fun cultural activities throughout the day followed by a question and answer session. I will return on the 17th.
Is there a song you listen to on repeat?

Ferdous: I enjoy current trends in music around the world, but whenever I am feeling a bit down I turn to the classics by Sadi Mohammad, Srikanto and George Michael.
If you had to eat the same thing for dinner every night, what would you want it to be?

Ferdous: This is something I can't do! My family and I love trying new things, and at home we cook together and even follow YouTube tutorials. 
Do you have a hidden talent or passion that your fans don't know about?

Ferdous: My friends would say that I have a hidden talent for convincing people. If anyone is upset with me for not being able to make plans, and don't wish to speak to me, I can convince them to forgive me and get back on talking terms.