RAMADAN CHRONICLES
Panjabi-pyjama is my favourite Eid attire: Sajal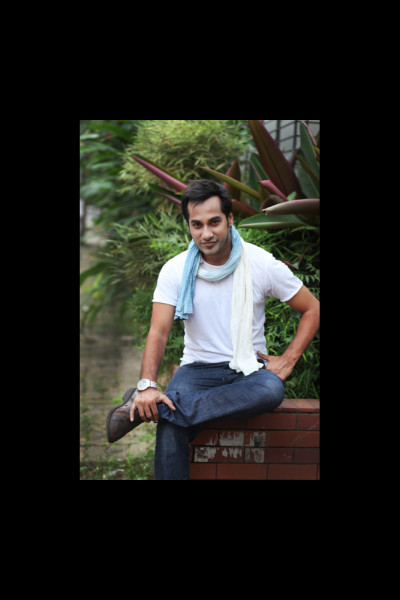 Popular small screen actor Sajal is seen in many one -hour TV plays. Eid will prove a busy time for him, as a number of his dramas go on air. The celebrated actor talks about Eid shopping, celebrations and more in a recent conversation with The Daily Star. Excerpts:
Where will you celebrate Eid?
Sajal: I love spending Eid with my family in Dhaka.
When will you begin your Eid shopping?
Sajal: I am not very fussy about shopping and prefer to shop for my family at the last moment. Moreover, I love wearing the clothes my parents gift me.
What is your favourite attire for Eid?
Sajal: Punjabi and pyjama.
Do you go on outings on Eid day?
Sajal: On the following day, I leave home to hang out with my siblings and other relatives. My siblings, who stay abroad, usually come to Dhaka during Eid.
What is a must for you during Eid-ul-Fitr?
Sajal: We college friends always get together the day after Eid and have a lot of fun.
Anything you miss during the festival?
Sajal: My grandparents were residents of Old Dhaka. We would visit them and have lunch together when they were around. I still remember those days fondly.
Do you shop at the malls the night before Eid?
Sajal: I used to shop on Chandraat earlier, but not anymore. I try to avoid the rush.
What else keeps you busy?
Sajal: Cricket. I'm always on the side of the Tigers when they are playing, whether they are victorious or not. I'm looking forward to the South Africa series (that begins today).