Hanif Sanket writes two books for Ekushey Book Fair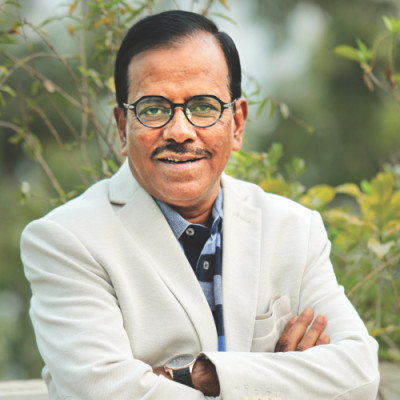 Popular television host and magazine show "Ityadi" famed Hanif Sanket is also a maverick dramatist, environmentalist and writer. He wears many different hats but writing is something which comes naturally to him because he likes to write about various inconsistencies and discrepancies which exist in our society with his sharp observation and impeccable sense of humour.
So far, Sanket has written about 30 books including novel, current topics etc, says a press release. This year at the Ekushey Book Fair, he has come up with his first travelogue. Titled "Bisshoyer Bishyopothe", the cover jacket of the book is done by Masum Rahman. Hanif Sanket says, "Due to professional purposes or personal reasons, I travel far-flung areas of the world. Whenever I fly abroad, 'Ityadi' viewers are always on my mind. I try to explore the beauty, history, archeology, and many other interesting facts of the places I visit. Some of them are featured in 'Ityadi'; some are highlighted in my articles for the newspapers. I have received a lot of requests from the viewers of 'Ityadi' to write a travelogue. I hope they will find this book informative and entertaining."
"Soth Khojar Poth Khoja" is another book by Hanif  Sanket which has been published at the book fair. It is a compilation book based on the contemporary issues. The cover design of this book is done by veteran artist Rafiqun Nabi. Both the books have been published by the Anyanna Prokashoni.