Global premiere of 'Doctor Strange' opens in Hong Kong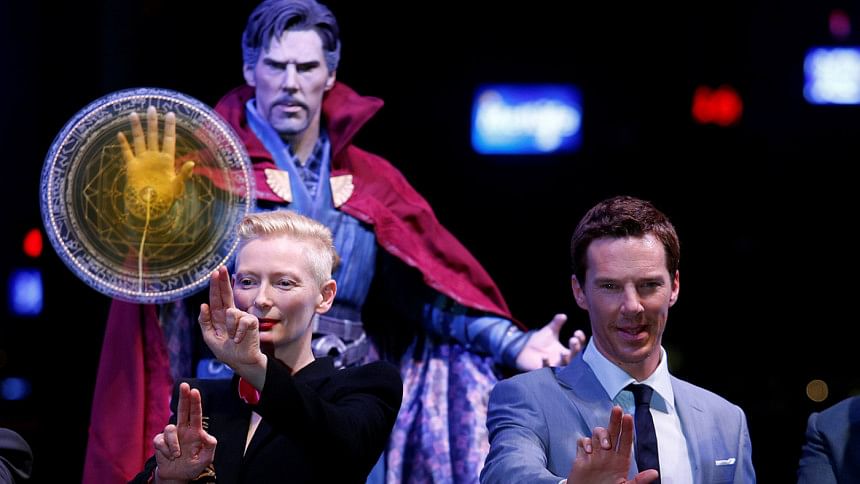 British actor Benedict Cumberbatch said at the world premiere of his new film "Doctor Strange" he relished playing his first role as a superhero.
Amid fireworks and screaming fans at the red carpet premiere in Hong Kong on Thursday night, Cumberbatch said the film based on a popular American comic was a classic Marvel offering.
"It sort of fulfilled everything that you could have imagined from a Marvel film. It's big. It's bold and it is very new, visually obviously, but also some of the tone of it," he said.
Cumberbatch who gained international acclaim for his role in the TV series "Sherlock", was joined by co-star Tilda Swinton, director Scott Derrickson and Marvel Studios executive producer Kevin Feige.
Cumberbatch plays Stephen Strange, a neurosurgeon who loses the use of his hands in a car accident and discovers the world of sorcery, with Swinton his mentor.
The film will play in Hong Kong cinemas on October 27, one week before its US release on November 4.