Shuvo gaining momentum early in 2017
"Premi O Premi" releases today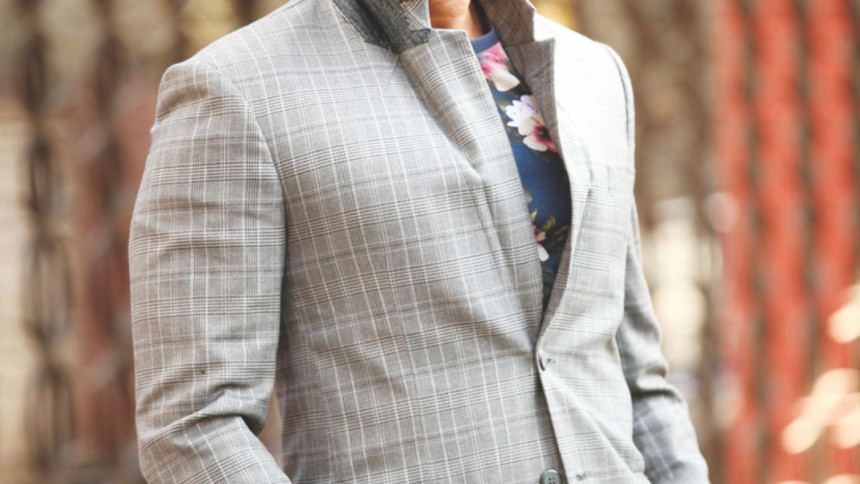 Arifin Shuvo-starrer "Premi O Premi" is set for nationwide release today. The actor is caught up in a whirlwind of activities prior to the film's release, and now he is preparing to leave for Bangkok to shoot for his next film "Dhat Teri Ki". In both films, Nusraat Faria is the female lead opposite Shuvo.
Despite his rapidly-moving career, Shuvo remains modest. "I try to not raise my expectations or become too excited. I love my work, and I always try to give it my all. From that point of view I would say 'Premi O Premi' is a good film."
When asked how hopeful he is about the film's release the actor stated, "To tell you the truth, my director and producers are extremely happy with the film, and that makes me very happy. It goes without saying how hopeful I am for the viewers to like it too."
The actor also shared a few words about his experiences working with Faria. "She works extremely hard and is exceptionally good at delivering dialogues. She has done an excellent job in this film."
Shooting for this film was not without its tribulations. The locations of the film were diverse and remote, where the crew had to work under trying weather conditions in Rangamati and Bandarban. "Shooting for the film has certainly taken its toll on all of  us, but it has all been worth it," said Arefin Shuvo.
Shuvo's career witnessed big strides in 2016. His film "Niyoti", directed by Zakir Hasan Raju released in West Bengal, which kept him away in Kolkata on an extended stay. When he returned, "Niyoti" was released in Bangladesh to great success at the box office. Shuvo also paired up with Tisha for the actress' first 'commercial' film - titled "Ostitto". His subsequent film "Musafir" also met widespread success, and his popularity soared to new heights as "Chhuye Dile Mon" was screened in theatres in Assam, Tripura, and West Bengal in India. He also spent a busy time filming for projects like "Premi O Premi" and "Dhaka Attack", while also doind a cameo in the blockbuster "Aynabaji".