Shooting for Angar wraps up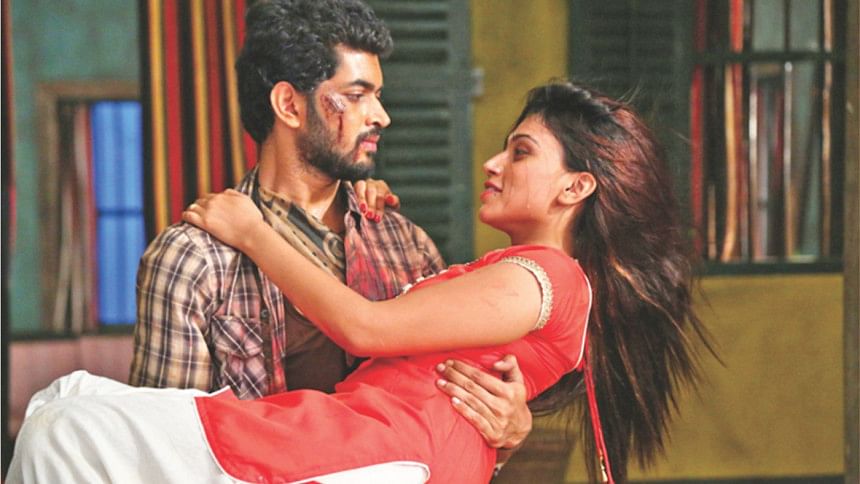 Filming of Wazed Ali Sumon's latest film "Angar" wrapped up this week after two weeks of rigorous shooting. A part of the film has been shot in picturesque locations in hilly district Bandarban.
Director Wazed Ali Sumon said, "I tried to keep my work organised as far as possible. In fact, I completed shooting the film two days before schedule. I want to thank the entire unit for their cooperation. When artistes work with dedication, filmmaking becomes easier."
Newcomer Falguni Jolly will make her debut appearance in the film, while Om from Kolkata will play the male lead alongside Falguni.
The film also casts Amit Hasan, Ashish Bidyarthi from Mumbar, Rajatava Dutta and Khoraj Mukherjee from Kolkata among others.
The film is jointly produced by Jaaz Multimedia and Kolkata's Eskay Films.