A grand cinematic exchange
BFA and NFAI exchange classic films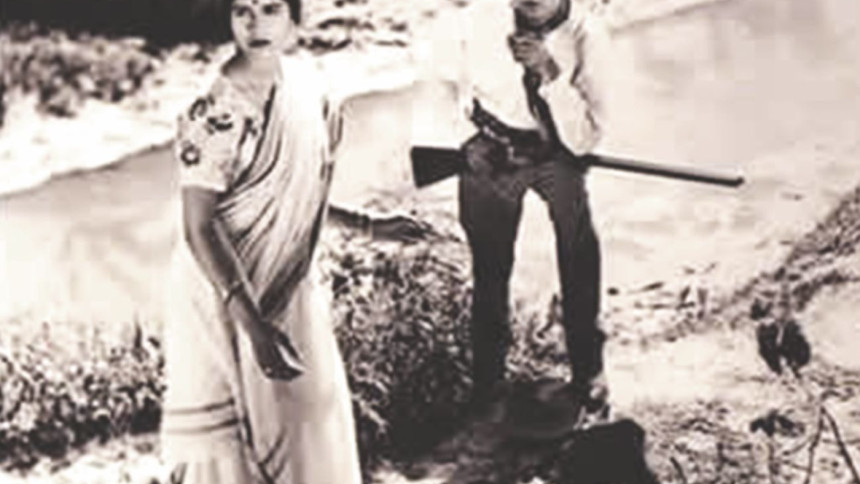 It is a precious and rare gift from one neighbour to another, marking a "landmark" moment for India-Bangladesh cooperation in the area of cinema. 
The first-ever talkie film version of Sarat Chandra Chattopadhyay's novel "Devdas" made in Bangla in 1935 was gifted in DVD format by Bangladesh Film Archives (BFA) to National Film Archives of India (NFAI) this week, and in return BFA acquired a copy of the silent film "Raja Harishchandra" (1913), the first Indian feature film in silent era made by Dadasaheb Phalke. 
Pramathesh Barua's 1935 Bangla version of "Devdas" stars Barua in the title role, Jamuna Barua as Paro and Chandrabati Devi as Chandramukhi. This was Barua's first of three language versions of the story, the second being in Hindi and the third in Assamese.
The gift from Bangladesh brought to an end the Indian National Film Archives' frantic efforts for over three decades to acquire a copy of the 1935 film.
The DVD copy of "Devdas" was handed over to NFAI by a visiting three-member delegation from Bangladesh led by Murtaza Ahmad, Secretary of Bangladesh's Ministry of Information and Dr. Mohammad Jahangir Hossain, Director General of Bangladesh Film Archive in western Indian city of Pune where NFAI is located. 
All the Indian prints of the 1935 Bengali version of "Devdas" were believed to have been destroyed decades ago. "No copy or print of the 'Devdas' made by Barua in 1935 was available in the country. Several attempts were made to find and locate it and finally it was discovered that the Bangladesh Film Archive has it," Magdum said.
It was during a meeting of the International Federation of Film Archives (FIAF) in Canberra, Australia in April this year that Magdum had taken up the matter with his Bangladesh counterpart.  The film exchange was possible due to special efforts taken by the national archives of the two countries in recognition of the need to extend support towards promoting the film heritage of both. 
NFAI is planning to request Bangladesh Film Archive to also provide a print version of the classic. "The DVD we have got today is of reasonable quality. They (Bangladesh Film Archive) have not restored the film but have only digitised it. We would request them to hand over a print of the film as well so that we may restore and preserve it," Magdum said
The Bangladeshis on the other hand have shown interest in several films the NFAI has, which relate to the Bangladesh Liberation War -- and several other Bengali films. 
NFAI is preparing its own list of films for possible exchange with Bangladesh.  
The Bangladesh delegation visited NFAI to study the Indian film archive and its state-of-the-art film storage facilities in Pune.