Bangladesh's Independence Day observed in Tripura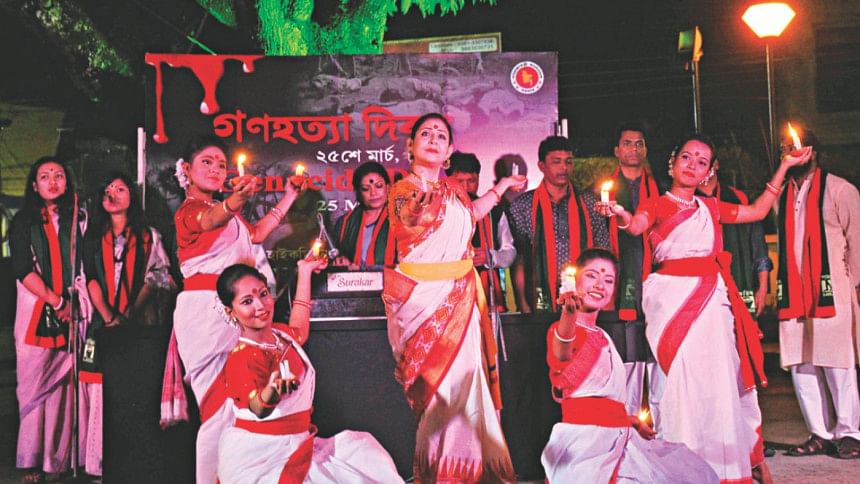 The Bangladesh Assistant High Commission in Agartala, India celebrated the 47th Independence and National Day of Bangladesh with solemnity at its premises in Kunjaban. The mission invited a 12-member troupe from Padatik Bangladesh led by Selim SH Chowdhury and a 14-member dance group of Nrityam Nrittoshilon Kendra Bangladesh headed by dancer-choreographer Tamanna Rahman.
A discussion about the significance of the day along with a cultural programme was held. Chief Minister of Tripura Manik Sarkar graced the occasion as chief guest.
The programme started with a dance recital by the Nrityam artistes. It was followed by a recitation of a poem, and choral and solo songs. 
The Chief Minister, Liberation War Honour recipient Professor Mihir Deb, Subash Singha Roy and Assistant High Commissioner Sakhawat Hossain spoke at the event.
With lighting candles, holding discussion and planting trees, Genocide Day was also observed with gravity by Bangladesh Assisatant High Commission in Agartala on March 25.