Mim and Shakib Khan shooting in Bangkok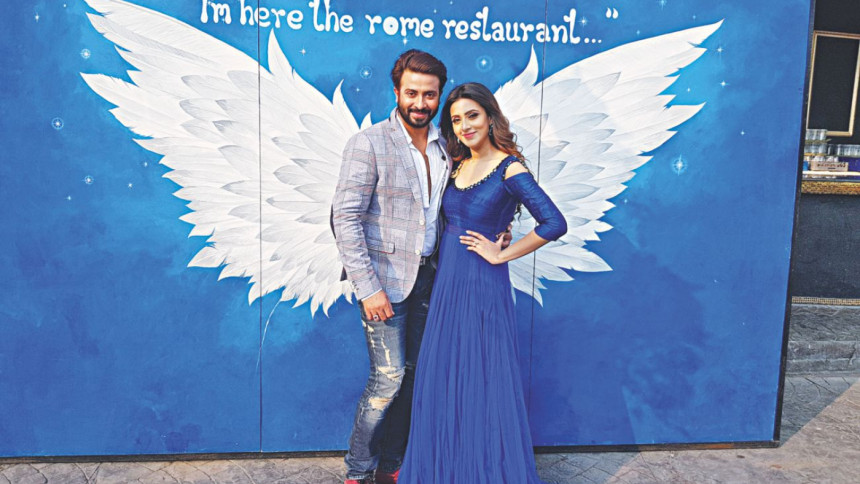 Dhallywood superstars Shakib Khan and Bidya Sinha Mim are in Bangkok together, cooking up something potentially exciting.
The duo is returning together on the big screen after a few years for "Ami Neta Hobo", directed by Uttam Akash.
The actors flew to one of the world's most popular urban centres to film two songs for the movie, composed by Ali Akram from Bangladesh and West Bengal's Akash Sen.
The film is expected to hit the big screen next month. Joining the pair are Dhallywood's powerhouse couple Moushumi and Omar Sani in other roles.
Shakib Khan and Mim first appeared together in the Zakir Hossain-helmed "Amar Praaner Priya" in 2009.
Mim informed The Daily Star over a phone from Thailand that shooting for the film began last year, but the Bangkok trip was saved for the end. "We wanted to film the songs in beautiful locations around the city," she said. "I am looking forward to the film's release, and I believe that it will offer viewers something new."