Moushumi in new film venture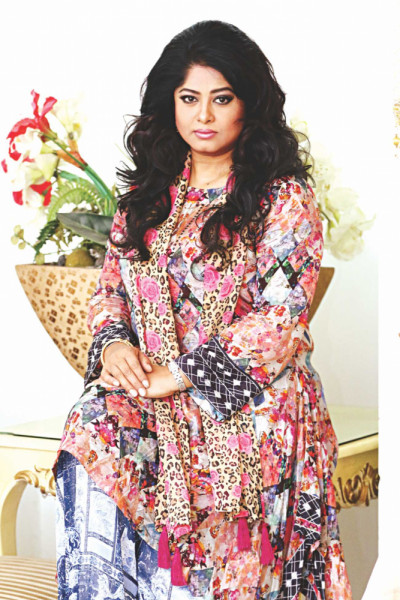 After "Ondho Bhalobasha" in 2004, actor Moushumi and director Montazur Rahman Akbar are teaming up again for a new film titled "Dulabhai Zindabad". Produced by Nadir Khan and Rajesh Films, the film is slated to release in mid-February this year. Scripted by Abdullah Zahir Babu, actor Dipjol will appear alongside Moushumi as the male lead.
The National Film Award-winning actor has previously worked in 14 films with the director. "I absolutely loved the script for this film. I get numerous scripts and offers for roles, but I am choosy. I am a huge fan of Akbar's works and have immense respect for him. I am quite hopeful about the new film," said Moushumi.
Director Montazur Rahman Akbar described the camaraderie he shares with the actor, saying "Moushumi is working on a film directed by me after such a long time; it is quite hard to believe all that time has flown by. It is impossible to imagine anyone else playing the role we assigned for her, and her performances have always held me in thrall. One performance in particular that stands out in my memory was when she acted in my film titled 'Shorbadhik'."
The actor has her hands full with other projects and is also lending a hand to her husband's campaign for director at the Artist's Association in their upcoming elections. 
Moushumi made her first appearance in a film directed by Montazur Rahman Akbar in "Baghini Konnya" in 1995. Currently she is gearing up for a new film directed by Kazi Hayat titled "Ghum", as well as for a Valentine Day's special single episode TV play titled "Midnight Love" directed by Tarik Muhammad Hasan.