Bapparaj's directorial debut 'Kartuz' hits theatres on March 6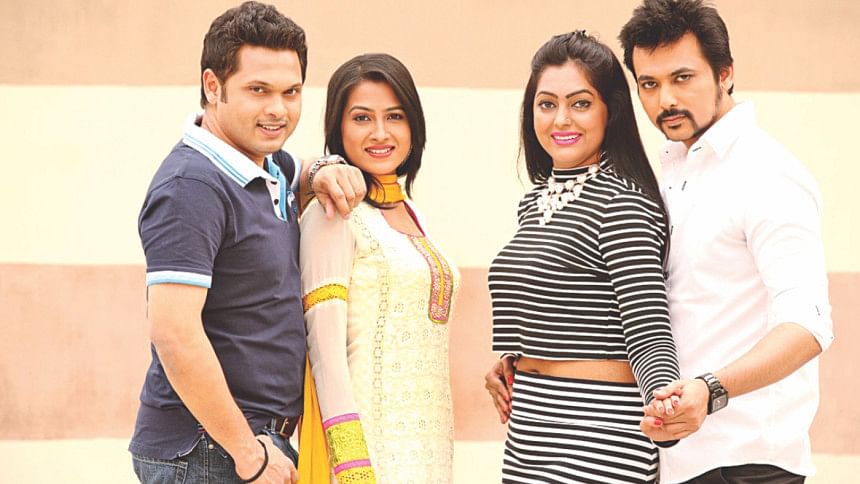 Popular film actor Bapparaj makes his debut as director with "Kartuz". The film will release in over 60 theatres across the country on March 6. "Kartuz" also features late director Chashi Nazrul Islam in the cast.
Bapparaj said, "The film is far from the stereotypical Bangla film that audiences are tired of. I would suggest that they go to cinema halls to watch the film."
The film actor has also done the screenplay while the dialogues are written by Chhotku Ahmed based on Bappa's storyline.
The film casts Samrat, Nipun, Sohan Khan and newcomer Farzana Rikta in the lead roles.
Actor Samrat is optimistic about success of the new film. "We will bring about a change in our film industry. Bappa bhaia has worked very hard to make a film with a difference," he said.
Nipun said, "Even though Bapparaj is new as a director he has skills that he inherited from working with his father over a long time."
The film is a dream project for debutant Rikta who is hoping for a big hit.
"Kartuz" will release under the banner of Rajlakhsmi Films.