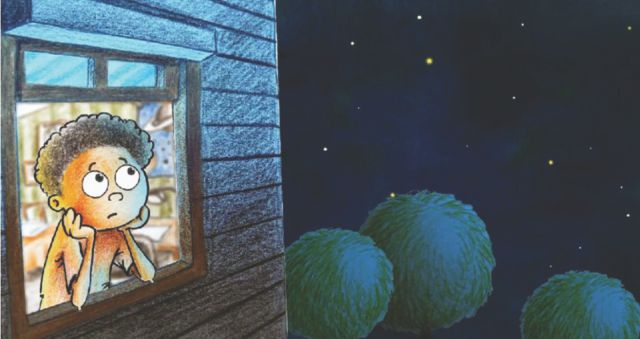 "Unsolved Stars" is a heart-warming story of family bonds and imagination.
Md. Kamruzzaman Ratan, one half of the popular Bangladeshi cartoonist-animator duo Manik-Ratan, has won the Commendation Award at the prestigious 16th Adfest (Asia Pacific's largest annual advertising festival). The award, in the 'Short Films for the Adfest 2013 by the Fabulous Four' category under the 'New Director Lotus', came for the duo's short film "Unsolved Stars". The other finalist entries included another Bangladeshi director Md. Reazul Amin, and directors from Tokyo and Melbourne.
The five-and-a-half minute short film, on the Adfest theme 'Connect the Dots', opens with a young boy and his father looking at the night sky. The child's inquisitiveness about what the stars are and what they mean leads him to see the night sky as his canvas, joining the light dots of the stars to make shapes of various things.
Over 1000 delegates from 56 cities attended the event this year -- from March 17 to 19 -- drawing 3,507 entries across 17 awards categories. The 'Fabulous Four' is a unique category within the 'New Director Lotus', with the aim of promoting the up-and-coming directors in the region.
Manik and Ratan's short film "The Strange Life" had also made it to the 'Fabulous Four' of last year's Adfest, on the theme 'Fast Forward'.