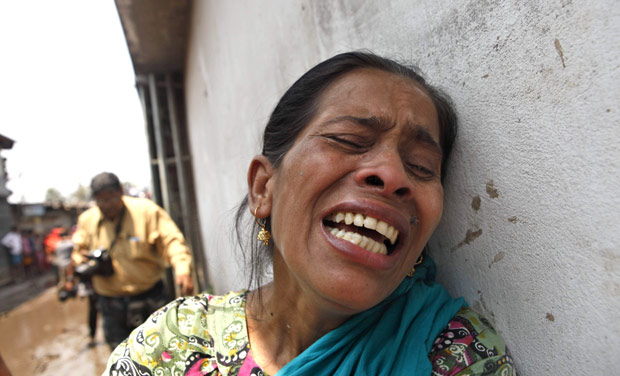 A garment worker who survived the Savar building collapse wails as her sister, also colleague, was buried under the rubble on Wednesday morning. Photo: Rashed Shumon
The government on Wednesday allocated Tk 55 lakh for the victims of Savar building collapse.
Tk 20,000 for the family of each dead and Tk 5,000 for each injured have been allocated, Abdul Wazed, director general of the Department of Disaster Management, told The Daily Star in the evening.
Families of 45 deceased have already received the amount allocated for them, Wazed said.
At least 80 people were killed and over 600 injured in Savar on the outskirts of the capital Wednesday morning when a nine-storey building housing five garment factories collapsed.