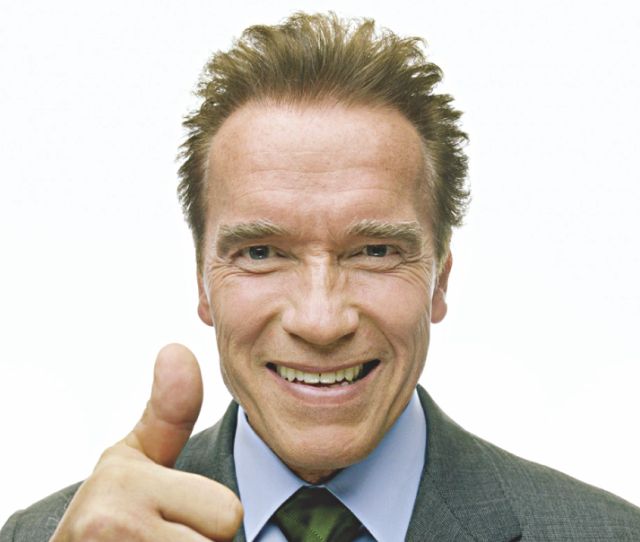 Photo Courtesy: Reporters Magazine
Actor Arnold Schwarzenegger has returned to his role as the executive editor of two fitness magazines.
He was briefly editor of Muscle & Fitness and Flex before becoming Governor of California in 2003 but had to quit due to a conflict of interest.
The former body builder, who won Mr. Universe at age 20, first appeared on the magazine's cover 45 years ago.
It is not yet known whether Schwarzenegger will write a column.
"Now my governorship is over, and I'm back in the movie business, I'm back promoting body building, sports and fitness," said Schwarzenegger.
As executive editor of both Muscle & Fitness and Flex, Schwarzenegger will have an influence in the editorial content of the magazines.
"Not everyone wants to be Mr. Olympia, but everyone wants to be strong and fit and fast," he added.
In his early 20s, Schwarzenegger won five Mr. Universe titles and seven Mr. Olympia titles, before retiring to focus on his acting.
He went on to star in a number of cult films including "Conan The Barbarian", "The Terminator" and its sequels, and "Predator" before entering politics as the 38th Governor of California -- a post he held for two terms.
Schwarzenegger recently returned to Hollywood to star in the action movie, "The Last Stand", alongside Academy award-winner Forest Whitaker.
He has announced his participation in a number of films including reprising his cult role as "Conan".
Source: BBC