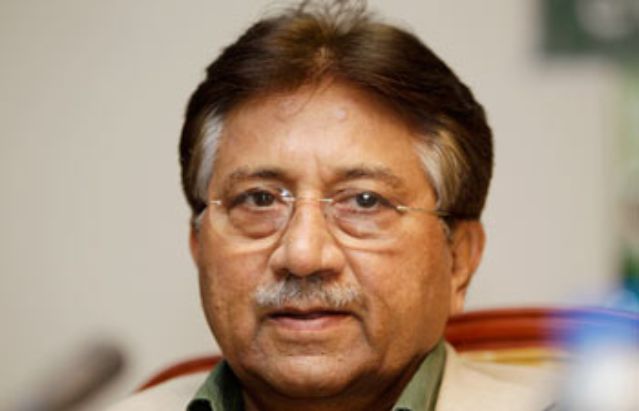 A Pakistani court yesterday moved to ban former military ruler Pervez Musharraf from contesting elections for the rest of his life, a step which his aides immediately vowed to challenge.
The retired general has been humiliated since returning last month from self-imposed exile to contest elections and is currently under house arrest.
He will spend the May 11 general elections under lock and key, after an anti-terrorism court in the garrison city of Rawalpindi put him under house arrest for 14 days over the death of politician Benazir Bhutto in 2007.
Just hours later, a court in the northwestern city of Peshawar dismissed an appeal against his disqualification from standing for election in the district of Chitral and banned him for life from running for parliament, lawyers said.
The ban extended to the lower and upper houses of the federal parliament and to all provincial assemblies, lawyer Mohibullah Tarichvi told AFP.
A court in the eastern city of Lahore is scheduled to rule May 7 on separate appeals against his disqualification for the current election in other seats. He applied to stand in a total of four constituencies.
"If the court upholds the disqualification then we will go to the Supreme Court," Musharraf's spokesman Amjad said.
Musharraf was barred from running as a candidate over charges dating back to his 1999-2008 rule. The retired general is also under house arrest for sacking judges when he imposed emergency rule in 2007.
Musharraf is accused of conspiracy to murder former prime minister Bhutto, whose Pakistan People's Party was elected into power in 2008 on a wave of sympathy over her death in a gun and suicide attack.
Besides the sacking of judges, he faces a third legal case over the 2006 death of a Baluch rebel leader and has been threatened with death by the Taliban.