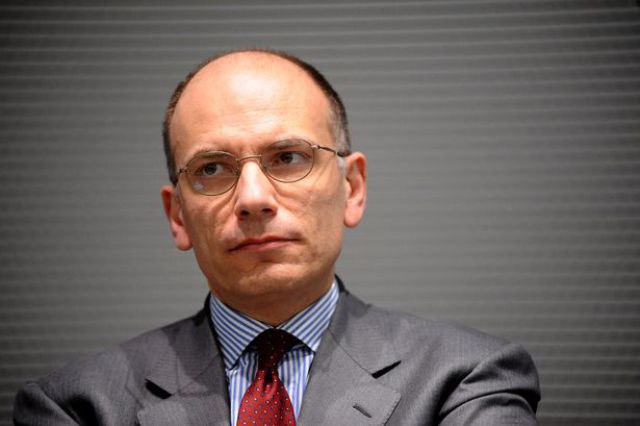 New Italian Prime Minister Enrico Letta seeks the backing of parliament in a confidence vote yesterday, facing severe political and economic problems that will test the solidity of his broad coalition government in the months ahead.
Letta is due to speak in parliament at 3:00pm before the lower house confidence vote in the evening, where he will be backed by his center-left Democratic Party and former Prime Minister Silvio Berlusconi's center-right People of Freedom.
A Senate confidence vote will follow, probably on Tuesday.
Sunday's swearing in of Letta's cabinet was overshadowed by the shooting of two policemen outside the prime minister's office in Rome. Nevertheless, financial market reaction to the end of months of political stalemate was positive with bond yields falling and shares rising.
Italy's cost of borrowing dropped to its lowest level since October 2010 at an auction of medium and long term bonds on Monday.
Letta was pushed into a coalition with Berlusconi after the center-left fell short of a viable parliamentary majority in elections in February. He now faces a battle to maintain the unity of his government while passing unpopular reforms.