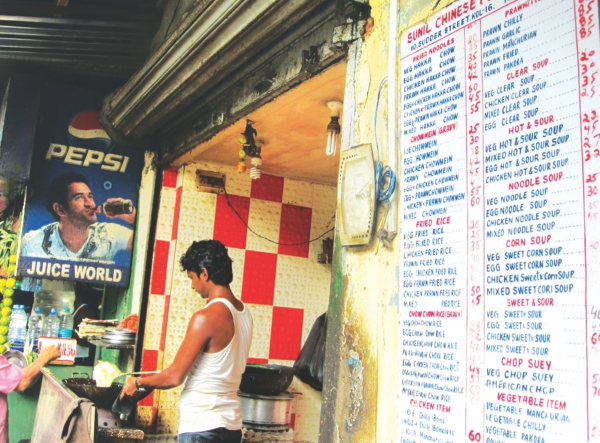 The numerous buildings and monuments built in the European style. Photo: Tanzina Islam Khan
Kolkata, once the capital of India during the British rule, is a city full of wonders. Popularly known as the city of joy, it is very difficult to find any description that would do justice to Kolkata. With cobbled streets, tram lines and numerous buildings and monuments built in European style architecture, the city has a very alluring old school feel which makes it unique from any other city in the sub continent.
A few days ago I along with my sister and mother took an escapade to this lovely historical city.  Getting down from the 'Maitree Express,' the train that runs between Dhaka and Kolkata, my first impression of the city was that it looks absolutely like Dhaka.  With people looking very much 'Bangali' and talking in very lucid Bangla, I had no reason to think it a foreign city. But as I took a taxi ride from the railway station, the city of Kolkata began to unfold its charm. The fleets of ancient looking ambassador cars on the road and queue of Victorian era buildings on both sides of the streets will make one feel as if time has been pushed back to the colonial period.

The delicacies of Kolkata. Photo: Tanzina Islam Khan
As we were looking for a hotel to stay in, our taxi driver suggested us to go to Sudder Street, an area famous for its inexpensive hotels where tourists, especially young backpackers from around the world throng. Arriving at Suddder Street, our venture for a finding a hotel room started. Strangely every second person walking in the street seemed to be a Bangladeshi as they were talking in the dialects of Dhaka, Chittagong, Sylhet and other regions of Bangladesh. Later on I came to know that every month hundreds of Bangladeshis visit Kolkata for different reasons and most of them choose to live in Sudder Street. We finally got two air-conditioned hotel rooms, each for Rs 800 per day, economical indeed.
Maybe the best thing about Kolkata is its street food. Take a stroll down the street and you will find hot Chinese dumplings and noodles being sold by actual Chinamen in the city's Chinatown, Bhelpuri, Panipuri, Vada Pao, Idli, Dosa and the list can get longer. Each of these food items has its origin in different regions of India. However, my favourite was Nimbu pani, a glassful of heavenly elixir for just Rs 5. It makes quite a show as the seller squeezes the lemon with a unique wooden tool, adds ice cubes and then shakes the drink for several minutes.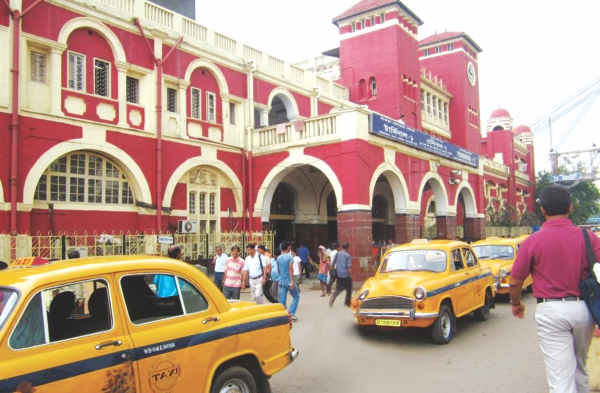 A typical sight of a street food store in Kolkata. Photo: Tanzina Islam Khan
For those who are fans of Sunil, Sirshendu and Samaresh, the city of Kolkata will look all so familiar. During my one week stay in Kolkata, every time I heard a name of a street or neighbourhood like Chowrangee or Park Street, it rang a bell in my mind as I have read about these places. Being a resident of Dhaka, what makes me jealous about Kolkata is its multiplicity of public transports. The city has round the clock bus service, commuter trains, more than enough taxis and not to mention the famous underground railway, popularly known as the Metro.
We visited Howrah Bridge while we were in Kolkata. As I looked down to the vast and placid Ganges from above the bridge, I suddenly remembered that the same river flows through Bangladesh as well. No matter how many border check posts one has to cross to come to Kolkata from Bangaldesh, no Bangali will ever feel alien in this city of joy, for sure.